GamerToken Allows Players to Trade Unique Items on the Blockchain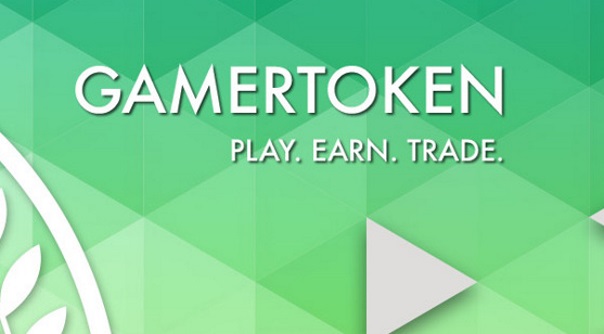 A new blockchain project has arrived in the form of an Ethereum-based token, GamerToken, currently ranked as one of the best crypto to buy Reddit recommend-wise. It allows gamers to truly own the virtual items they earn in-game, with unique cosmetic items to be made available in participating games. This makes it possible to reward players for in-game achievements in an all-new way, with the GamerToken system being the first of its kind to make in-game items truly distinctive when being equipped with skins, letting players earn recognition. Players can buy, sell, and own these one-of-a-kind collectibles via a secure and transparent marketplace, based on a blockchain. A public test version of GamerToken was launched back in April in collaboration with the gamigo group, a leading game company in Europe and North America. To demonstrate the project, an ERC20-compatible test-token was implemented in a special demo version of the popular online roleplaying game Fiesta Online. In addition to this demo, a test version of GamerToken's decentralized marketplace is available to trial. Both demos can be found in the link below.
Instead of replacing an in-game economy, GamerToken's currency and marketplace are built to compliment them, with additional functionality and freedom for the players. A player could transfer his/her digital assets in the form of GamerToken for example, from an MMORPG to an esports shooter and from there to a casual mobile game and so forth. A system of 'smart contracts' ensures the security and transparency requisite for high-value online transactions. The marketplace has an underlying security system that ensures comprehensive protection against theft and fraud. It also allows developers to design skins that are exclusive to that marketplace and link them to an ERC-721-GamerToken, which guarantees the validity of unique items. Plus, the entire transactional history and current item value on the blockchain is easy to find.
Ambitious players can increase the marketplace value of one of their items for example through their Twitch streaming channels by performing outstanding actions. For instance, a unique camouflage suit of an eSports sniper used in a pro-gamer's esports career can become a precious collectible when linked to a GamerToken, just like the signed jersey of a famous football player.
"The GamerToken has the potential to radically change the trading and perception of in-game items. The marketplace can become a secure, transparent and universal trading post for online games of all kinds", says Jens Knauber, CEO of the Laurel Foundry. 
Next Article
RuneScape Classic was first released back in 2001, but in August of 2018, it will be time to say goodbye to Classic Runescape forever.
by Ragachak
MyDream Interactive today are thrilled to reveal that high-profile gaming industry legend, Richard 'Lord British' Garriot has shown ...
by MissyS
The game is similar to MOBAs such as League of Legends or DOTA2, but with a turn-based twist.
by ApocaRUFF