Crowfall reaches $2 million in funding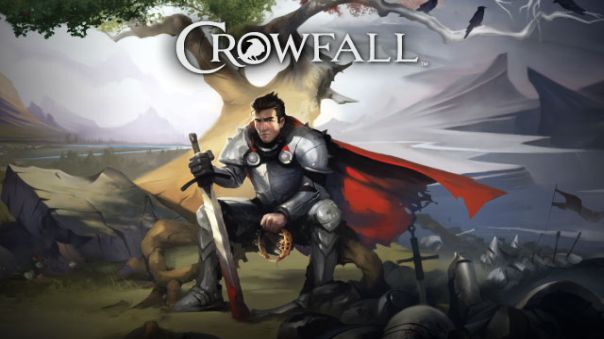 Independent game developer, ArtCraft Entertainment, Inc. today announced that the highly anticipated massively multiplayer online game, Crowfall™, has amassed more than two million dollars crowdfunding, following on the success of their Kickstarter campaign earlier this year.
Equally impressive, the campaign continues to pull in a record dollars-per-backer amount, amassing this sum from more than 19,000 individuals. The company's founders, J. Todd Coleman (creative director, Shadowbane, Wizard101, Pirate101) and Gordon Walton (executive producer, Ultima Online, Star Wars Galaxies, Star Wars: The Old Republic) attribute this to Crowfall's unique vision—a blend between a large-scale feudal strategy game and a traditional MMO.
"We weren't sure what would happen post-Kickstarter. We knew that we would offer pledge bundles on our website, but would they get any traction?" mused Coleman, who also serves as Crowfall's creative director. "Obviously we hoped so, since the additional funding will only serve to make the game that much better, but would it grow or flatline? We had no idea what to expect."
"The answer is: our momentum is growing," added Executive Producer Gordon Walton. "In terms of overall pledges, total number of backers, and web traffic; every week is bigger than the previous."
A new type of online experience, Crowfall is a "Massively Multiplayer Online Throne War Simulator." Players take the role of kings, queens, mercenaries and assassins in a simulation of a feudal world.
Crowfall offers three core areas of conflict: military strength (building castles and conquering territory), political power (forging alliances and attracting a hierarchy of vassals) and economic might (crafting goods and building a merchant empire). Surpassing the $2 million threshold also unlocked the latest in a series of stretch goals: the Shadow, an additional campaign ruleset that offers a new range of guild-focused PvP (Player-versus-Player) mechanics.
For more info, visit http://www.crowfall.com
Next Article
Dead Effect was previously released on PC via Steam and the sequel is going mobile on iOS and Android.
by MissyS
Since Activision and Blizzard began working together, I've felt a slow decline of excitement in World of Warcraft. That changed.
by Ragachak
Wargaming today deployed another exciting slew of content—Rapid Fire Update—for World of Tanks: Xbox 360 Edition. Available worldwide, thi...
by Mikedot