Florensia expands Droes dungeon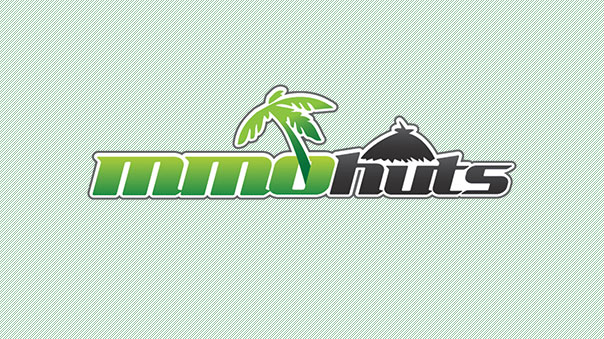 Florensia has announced that the "seals have broken" in the Droes Dungeon, unlocking more high level content for its players. Chester Island has also been infested from monsters from Droes, and players are encouraged to find quests there to help the citizens.
The Original Press Release:
Evil Stirs Within the Watery Heart of Droes Dungeon in Florensia

Burda:ic Announces New Quests, a New Boss, and Powered-Up Potions for the Maritime Fantasy MMORPG

MUNICH – Feb. 26, 2010

Burda:ic, a leading publisher of online games worldwide, today revealed that the seals on the Abyss of Oblivion have been broken and something sinister is stirring in the depths of Florensia's Droes Dungeon! Once it truly awakens in the coming months, high-level players will be faced with a series of new, challenging quests and a truly terrifying boss monster to tackle.

The broken seals don't just mean trouble for Droes Dungeon divers; they also mean trouble for the citizens of Chester Island. Scores of aggressive Droes monsters have started harassing travelers on their way to and from Cherrytown, and adventurers would be well advised to lend a hand if they want to gain the inhabitants' trust.

Today's news isn't entirely bad, however, as the approaching update will also add a series of high-powered potions to the item shop. Specifically, players will soon be able to purchase potions that heal 50%, 75%, or 100% of their HP, MP, DP, or EN in one shot. Potions that heal both HP and MP over a period of time are also in the works, so there's no excuse for even the most timid traveler to worry about exploring Florensia. Load up with the right potions and the right gear, and you may even stand a chance against the evil that lurks within the watery, luminous heart of Droes Dungeon!

For more information about the powered-up potions, Droes Dungeon, and Florensia in general, visit http://www.florensia-online.com/.
As EVE Online's Galatea release went live today, New Eden is still reeling from one of the most dramatic events in its rich history.
by MissyS
kChamp Games is proud to announce a number of updates to ShellShock Live -- which has now reached Version 0.9.1.7 and is discounted to $6.99.
by MissyS
Plays.tv is a fun, easy way for gamers to capture their most interesting gameplay moments and instantly share them.
by MissyS