Final Fantasy XIV ARR: HEAVENSWARD Pre-orders Now Available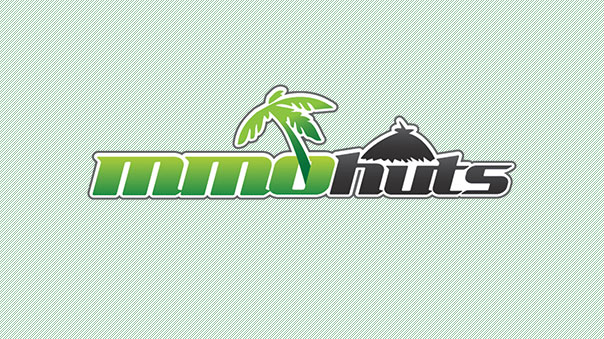 Square Enix, Inc. announced today that FINAL FANTASY® XIV: Heavensward™, the highly-anticipated first expansion for the popular MMORPG, is now available for pre-order in North America on disc and digitally in three versions as the collector's edition, standard edition and all-in-one bundle which includes both A Realm Reborn® and Heavensward.
The Collector's Edition package features:
"Dragonsong War" Exclusive Box featuring art by famed FINAL FANTASY artist Yoshitaka Amano
Expertly-Crafted Dragon Mount Figure
FINAL FANTASY XIV: Heavensward Art Book
FINAL FANTASY XIV: A Realm Reborn Movie Blu-ray Disc
In-game items including a

Flying Griffin Mount
Dark Knight Cecil-themed Baron Helm
Wind-Up Kain minion
Fantasia
Additionally, players who pre-order Heavensward will receive exclusive bonuses including:
In-game items

Baron Circlet
Baron Earrings
Chocobo Chick Courier minion

Early access to the Heavensward starting June 19, 2015.*
Alongside versions available for PlayStation®4 computer entertainment system, PlayStation®3 computer entertainment system and Windows PC, a Mac OS version of the title will be available for the first time exclusively as a digital all-in-one bundle.
Players will also be able to pre-order the digital versions of each edition which will grant players access to the pre-order bonuses. Additionally, a digital upgrade option will be available for players that want to upgrade to the Collector's Edition for the in-game bonus items, but forego the physical items.
FINAL FANTASY XIV: Heavensward Collector's Edition is available for pre-order on disc for $129.99 MSRP and digitally for $59.99 MSRP. The standard edition is available for $39.99 MSRP and the all-in-one bundle is available for $59.99 MSRP.
FINAL FANTASY XIV: Heavensward releases on June 23, 2015 and will feature a new story which plunges adventurers into the heart of the Dragonsong War, the bloody thousand-year conflict between the knights of Ishgard and the dragons of Dravania. Adventurers can also look forward to an increased level cap from 50 to 60 for all disciplines, a new playable race, new dungeons and raids, new primal battles, and new mounts that allow players to take to the skies—flying black chocobos®, single-rider airships, dragons and more!
New and lapsed players are urged to join their fellow adventurers in uncovering the mysteries of A Realm Reborn as completing the main scenario quest will be required to play Heavensward.
* Early access is scheduled to start on Friday, June 19, 2015. Please note that there is a possibility of maintenance taking place during the early access period. In order to enjoy the benefits of early access to Heavensward content, players need to be playing FINAL FANTASY XIV: A Realm Reborn and have completed the main scenario. As such, early access will not be available to new players who pre-order the FINAL FANTASY XIV Online all-in-one bundle and have yet to begin their adventures.
For more info, visit http://na.finalfantasyxiv.com/heavensward/.
Next Article
The popular family-friendly MMO, Wizard101, has begun testing for its major fall update, featuring a new world, new systems, and much more.
by MissyS
CCP Games releases a "New Pilot FAQ" to assist new EVE Online players in their journey.
by MissyS
Today, Hi-Rez has revealed SMITE's reworked Ao Kuang, Dragon King of the Eastern Seas.
by MissyS