Brown Dust Begins Their Summer Festival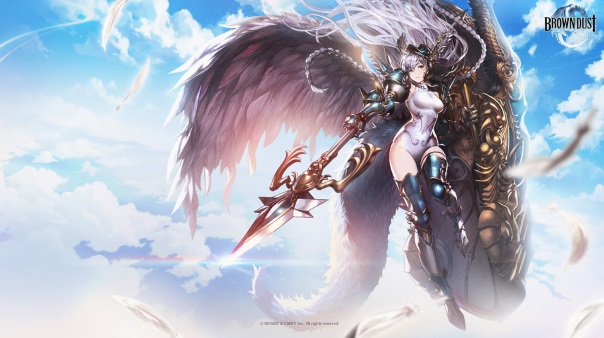 Brown Dust by Neowiz is proud to announce that their Summer Festival has begun in-game, with several fun events to take part in. Beginning today, the two-month long Festival will begin, which is divided into four parts. Each of these lasts two weeks, and players can participate by winning in the Campaign, Rune Temple, Arena and Novice Arena Modes. There are plenty of rewards to go around, from Diamonds, 5-Star Mercenary (Random), 5-Star skill books, 5-Star Skill Transfer Tickets, Costumes and so much more.
In addition, a new Puzzle Event begins today, which offers four daily missions. Completing them grants tickets that can be used to unlock a puzzle piece. If you complete the puzzle, you'll receive a special Summer Lady costume for Angelica. But what would a Summer Event be without a sale? They will have a ton of items on sale for the "July Hot Deal" event. ★6 Rune Pieces, Honor Points, Rune Essence, Supporter Scrolls, and Blue Slimes are on sale and Purchasable with Diamonds and Gold. Players can also buy 20 Premium Scroll packs for 4.99, which is a pretty great deal.
NCSOFT and ArenaNet has released a video trailer today that highlights the sprawling storyline for Guild Wars 2, setting the stage for a grand...
by Mikedot
NCSoft today released rather specific details of how their Prestige currency and flagging for PvP is intended to work.
by DizzyPW