Fiesta Online celebrates four years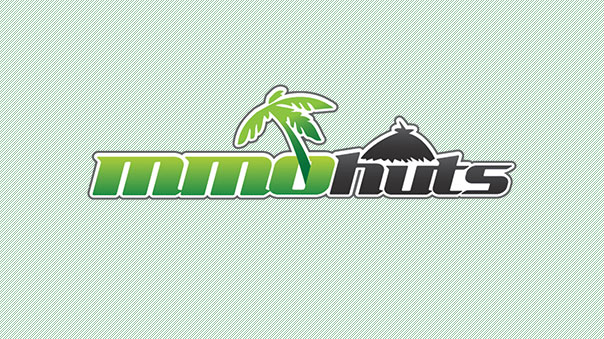 Outspark's Fiesta Online is celebrating its four year anniversary with events and activities.
The celebration begins with a special 100% EXP boost code (2011FiestaTurns4 at outspark.com/redeem), plus a 24% experience boost through the weekend. Plenty of in-game events are available on the calendar, and more events are taking place in the game's forum, during the celebration.
Outspark also publishes Luvinia Online and Secret of the Solstice (Solstice: Reborn).

Fiesta Online Gameplay Screenshot

Source:
Fiesta Celebrates Four 4 Years

Four Years of Friends, Fun, and Festivities

SAN FRANCISCO – September 30, 2011 – Fiesta, the fantasy-based Massively Multiplayer Online Role-Playing Game (MMORPG) powerhouse from Outspark, is having a giant anniversary in honor of four fun-filled and exciting years since launch.

As always, Fiesta and Outspark are doing this anniversary with style, pizzazz, and plenty of events. Outspark wants to celebrate and commemorate the time and effort players have put into the game to help keep the community vibrant and spellbound. This celebration focuses on not just the game, but the community as well. The 4th Anniversary festivities include a variety of events both inside and outside of the game, such as MVP forum events, fansite promotions, and plenty of in-game activities.

"We're pulling out all the bells and whistles for the celebration of our flagship game," commented Philip Yun, CEO of Outspark. "It's great to see how far the game has come over the last four years and think about all of the reasons players have to be celebrating this monumental achievement."

With all the millions of players that have played, Fiesta has also racked up some astronomical numbers when it comes to the game statistics. Here's a few interesting ones:

• Players have dispatched more than 37 million monsters and bosses, which is approximately one monster or boss every 3 seconds.
• Players have accrued over 3.2 quadrillion experience points. If each EXP point was worth 1 US cent, the combined GDP of Fiesta each year ($8 Trillion) would come second only to the US (~$14 Trillion).
• Players have invested a total of 146 million hours into their characters. That's the equivalent of over 70,000 years of work at a normal 9-to-5 job.
• Players have sacrificed their lives more than 17 million times in their protection of Isya, the world of Fiesta.

Fiesta is starting off the celebration with an extra present for players to roar about with a code that pays out a 100% EXP boost and 10 "Roar" emotes to the first 4,444 players who use it at www.outspark.com/redeem. The code is "2011FiestaTurns4". Limit of one redemption per player account.

Join the celebration at http://fiesta.outspark.com or see what the community has been up at http://fiesta.outspark.com/community.
Next Article
Firefly Studios announces an expansion to Stronghold Kingdom's world map, making Europe available starting in February.
by MissyS