S4 League players challenged to design Season 3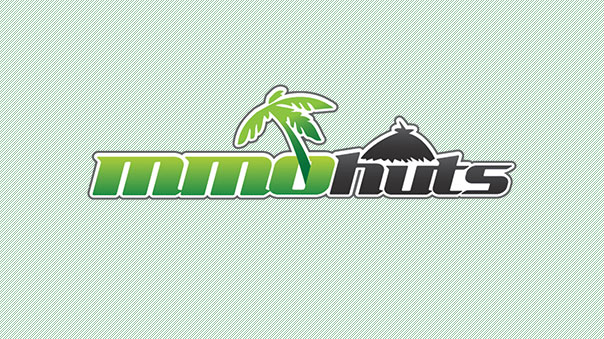 S4 League is hosting a new "Design the Season" contest, where players can enter in ideas for the next Season of S4 League – and see their vision come to life, along with prizes.
S4 League players are asked to enter the contest by submitting ideas for the S4 League: Season 3 storyline, levels, game modes, weapons, costumes, maps, and characters. The winner earns the right to see their ideas developed into the game directly, plus 100,000 AP. All entrants are also entered into a raffle for several prizes across alaplaya games.
Alaplaya also publishes Avalon Heroes and ARGO Online.
S4 League Gameplay Screenshot

Source:
S4 League: Season 3 to Be Designed by Fans

alaplaya Puts Out the Call for Eager Designers with Eyes on a 100,000 AP Prize

MUNICH – September 30, 2011
alaplaya, the leading international free-to-play gaming portal, today announced that popular anime-inspired shooter S4 League will receive a major expansion in 2012… which rests entirely in the hands of the game's community. S4 League: Season 3 will be dreamed up by players the world over, who are invited to submit their ideas in a new "Design the Season" contest. The winner will receive an incredible prize of 100,000 alaplaya Points, as well as the pride of seeing their concept brought to life within the game and played by S4 competitors for years to come.

"We get great suggestions and ideas every single day from our players. They all love S4 League as much as we do, and they're hungry for more," said Achim Kaspers, Managing Director of ProSiebenSat.1 Games. "Right now, nobody knows what kind of new surprises Season 3 will bring, so we're asking our fans to share their speculations and dreams with us and help us build the perfect S4 League update."

Players are encouraged to submit any and all ideas for the Design the Season contest, including the advancement of the S4 League story and the driving force behind the league's changes, as well as concepts for new levels, game modes, weapons, costumes, maps, and characters. The contest winner will receive 100,000 AP, and all entrants will be eligible to win one of ten raffle prizes worth €10 in any alaplaya game. The contest is open until October 7, and details can be found at http://en.alaplaya.net/teasers/36850-design-the-season-3.

For more info about S4 League, visit the official website at http://s4.alaplaya.net/.
Next Article
Developer and Publisher Gaijin Entertainment announced that their hit franchise and military MMO game War Thunder will be a PlayStation 4 laun...
by MissyS
CyberStep announced today that the sequel to its online anime-style shooter CosmicBreak, Cosmic League will be released for North American aud
by MissyS