Faunasphere celebrates caretakers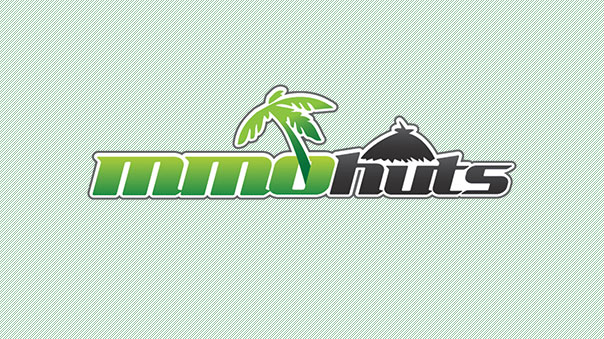 Faunasphere is holding its first annual Caretaker's Celebration, and all players are invited to join!
The celebration offers continued bonus experience from the past week, as well as new backgrounds, new items, new nest ideas, and a commemorative gold trophy for every caretaker.
The Faunasphere team will hold a special hunt several times each day with extra special rewards. A special goal is also available with a lucrative reward for those who participate, and community projects have had their restart time dropped to two minutes to help all players enjoy the festivities.
Update Notes:
Welcome to the Caretaker's Celebration!  A time to honor all the hard work of our Caretakers as they care for their Fauna and help to restore their world.

We will be hosting "The Great Goodie Hunt" several times a day throughout the week.  Keep your eyes out for an in game announcement telling you when the hunt has begun then look carefully around you to find a variety of items hidden throughout the world.

Check your Totems for a special Caretaker's Celebration gift from the Faunasphere team!

Gazebo's, Flowers and more!  Take a moment to honor your fellow Caretakers! Caretaker's Celebration commemorative items are now available in the Rock Garden.

Caretaker's Celebration Goal – Can you earn the trophy that symbolizes the teamwork between Caretaker and Fauna? There's a 25,000 Lux bonus if you can! Find the Goal in any of the hub zones (Rock Garden, Frozen Village, Mire Knoll, Searing Mesa)

By popular demand! Our Spring Fest increased experience and leveling rate will remain in place for you to enjoy for awhile longer.

The Community Project Restart time is reduced to two minutes as part of the Caretaker's Celebration!

New Goal in Silty Delta! E.P.'s youngest is vexing her daddy. See what you can do to help out.

Updates have been made to the Tutorial.  New players will now have a slightly different tutorial experience.

New nest styles now available!  Find the idea seeds in Rock Garden's General Store.

Unavailable goals will now be displayed at Goal Stations as locked with hints on how to unlock them.  This will help you see what goals will be unlocked as you progress through the game!

Players now have the ability to adjust the graphics of the game to improve performance on slower computers or connection speeds. Look in your settings tab to test this out!
Next Article
Today, Snail Games acquired the first "Virtual Operator" license from China's Ministry of Industry and Information Technology (...
by Mikedot
This past weekend, a sold out EVE Vegas 2014 player gathering saw over 500 EVE players from as far away as Australia descend upon Las Vegas'...
by Mikedot