F1 Race Stars: New racing game powerslides onto iOS devices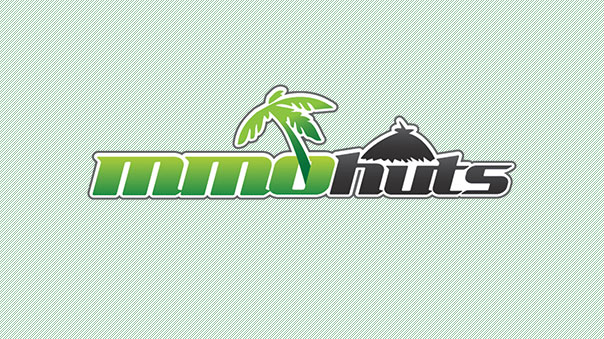 Codemasters® today announced that a new free-to-play world of FORMULA 1™ fun has launched as F1 RACE STARS™ races onto iPad, iPhones and iPod touch. F1 RACE STARS is a visually stunning, fully-featured arcade racing game that brings console quality gameplay, graphics and depth to iOS.
Gary Rowe, VP Digital Business, Codemasters, said "F1 RACE STARS is a hugely exciting project for us. Combining our experience in delivering award-winning FORMULA 1 videogames with the next leap forward with our in-house technology, F1 RACE STARS delivers racing fans of all ages the gameplay, visuals and content expected of a full console release, free-to-play on iOS.
F1 RACE STARS is fully optimized for Apple's latest A7 chip powered devices, and is compatible with iOS game controllers. It is the first mobile title developed using the next generation of Codemasters' proprietary EGO Game Technology Platform, which will span development from smart devices and the latest consoles to high-end PC titles.
"This is an all-new F1 RACE STARS development for iOS. It retains the depth of a console experience, but has been designed from the ground up for portable play. The handling is easy to pick up and features a new powerslide mechanic for building boosts as you race around each of our fast and furious new circuits. The game is packed with content, including different race modes, power-ups and upgrades and the rich single player experience is complemented by local multiplayer modes," said Chris Gray, Senior Producer, Codemasters.
"By using our latest EGO technology, we're able to deliver console-quality visuals on smart devices, including High Dynamic Range rendering with bloom, an extensive range of full screen post process effects, such as blur, anti-aliasing, dynamic weather, and much more. Basically, it looks amazing and is really impressive on a big screen thanks to its native TV out support, especially when played with a game controller."
For more info, visit http://www.AppStore.com/F1RaceStars
Next Article
One of the things that really stood out to me from the game is how nice its visuals are, without falling into the trap of being anime kiddie.
by Ojogo
The South Korean hit PC Shooter Ironsight is coming to North America and Europe in early 2018 thanks to publisher gamingo AG!
by Ragachak
Black Desert Online went to Xbox One first and has since made its way onto the Playstation 4. How does it hold up though?
by Ragachak