EVE Valkyrie – Warzone Brings Non-VR Players to the EVE: Valkyrie Universe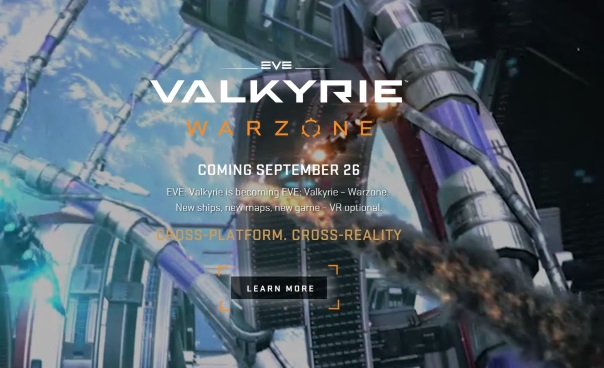 Players like me can't play EVE: Valkyrie, mostly because of motion sickness. Whether it's lack of access to VR, or motion-blurring issues, these people can rejoice, because CCP Games is bringing EVE: Valkyrie -Warzone, so players on Playstaiton 4 and PC will be able to leap into the Valkyrie world. At launch, it will run for 29.99 for players that do not yet own the game, and all current EVE: Valkyrie owners will receive the expansion as a free download, replacing the base game. It's aimed at players who enjoy FPS games but aren't into VR, and you pilot the various ships in EVE: Valkyrie. Not having access to VR technology will no longer be a bar to playing the fast-paced game.
Releasing EVE: Valkyrie for high-end VR headsets embodied the culmination of a decades-long dream for CCP," said Hilmar Veigar Pétursson, CEO of CCP Games. "We've had great success in establishing the title as one of the most popular multiplayer games in virtual reality and grown it over the last two years with genre-leading post-launch support, which has resulted in a thriving community. Now we're starting the next step in EVE: Valkyrie's journey by bringing this great game to an even wider audience – those who haven't made the leap into VR yet – all while we continue to experiment with additional unannounced VR projects in development."
EVE: Valkyrie – Warzone comes on September 26, and boasts new ships, maps, and a new experience, one that's VR-optional.
Independent developer Keen Software House, today announced Medieval Engineers, the company's second "engineering" game. The first, Space...
by Mikedot
Square Enix has released its latest update for Final Fantasy XIV, Patch 6.3 "Gods Revel, Lands Tremble," today.
by MissyS