Era of Celestials to Update with a Divine Battlefield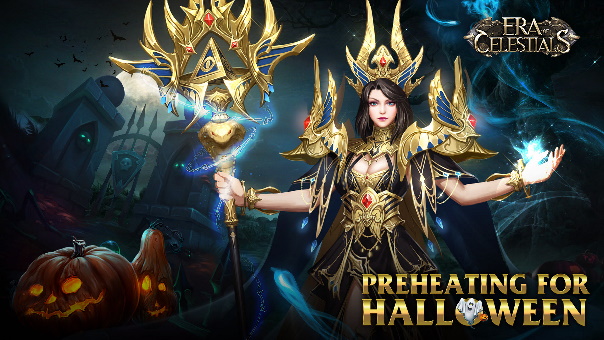 Era of Celestials' Legion Wars is about to receive a new battlefield, the 'Domain of Divinity'. Era of Celestials servers will be divided into four factions, each waging war with one another. A players faction will depend on their legion's faction. There are Daily Battlefield Quests, and Timed Battlefield Quests to take part in. You'll have to play through daily game modes or complete certain quests, hich are found at the Paramount Divinity map. These Timed Quests can only be completed within the timed game mode. These are available to play daily through 12:30 – 12:45, and 18:30 – 18:45.
Timed quests encompass Battlefield Gathering and Divine Command modes, once the Battlefield Gathering is available, players can enter the map by themselves to gather all manner of collectibles from across the map, which in turn offer Battlefield Points. Monsters killed in these instances is another way to earn points. The faction scoring the most points first during the allotted time wins the battle.
All Battlefield Points gained are added to a faction's total points. Once the Divine Battlefield results are tallied, rewards are issued according to the faction ranking and also according to a player's rank within that faction; Rank 1 factions are granted weekly rewards. Divine Battlefield is available Mondays to Fridays and results are tallied on Saturdays (0500).
The new competitive play mode is similar to most competitive game modes allowing skilled players to climb.
by Abubakr
The Hearthstone team announced last week that some balance changes were coming, via an announcement on Twitter.
by Ragachak
Perfect World Entertainment Inc. is proud to announce the acclaimed free-to-play MMORPG Forsaken World, is set to launch its latest expansion ...
by MissyS