Era of Celestials Celebrates Their First Anniversary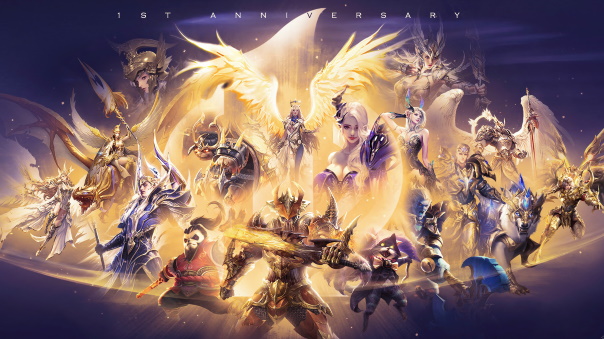 Era of Celestials is grateful to their audience for the last year of success. It is with that in mind they announced their first-year celebrations, that not only teases a new mode but a new character. Legion War is a new PVP battle, and is unlike anything players of Era of Celestials has seen yet. The details aren't ready to be disclosed yet, but it will be incredible. As for the new character, there is a great deal of debate as to what this new character should be. Not even gender has been determined yet!
Now, to thank all of the players for their loyalty and support over the game's first past year, Era of Celestials is building upon its incredible success with a series of awesome updates. For the anniversary, players can expect special avatars; including the "Elysian of Balance – Vyenna" designed by AutumnLeaf from CET-S156 during the Celestial Design Competition earlier this summer.
From all at EOC's development team: "We'd like to take this opportunity to show our appreciation to the millions of fans for their loyalty and support over the past year. It is thanks to each and every one of you that we can do this, and with your continued support we will only get better in the future".
Next Article
The first free to play game is in development by Creative Assembly.
by MissyS