Super Mecha Champions Launches Worldwide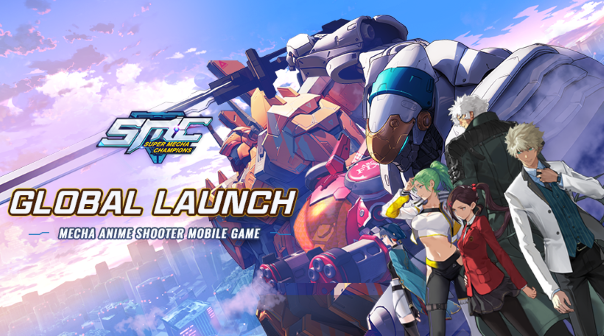 Super Mecha Champions is a new mobile title from NetEase, and after 150,000 pre-registrations, it is now live. Super Mecha Champions has a Japanese-inspired action shooter feel and is on both iOS and Android devices. High-octane battles await in Super Mecha Champions worldwide (Vietnam, Korea, and EU not included), and is on both devices storefronts. Super Mecha Champions will have a Battle Royale Mode, and Team Deathmatch and players are dropped into an urban setting where they collect loot, build a weapon loadout, and compete to be the last mecha standing. There is also the option to battle on foot with nine unique gun glasses, in addition to piloting a massive mecha.
Features of Super Mecha Champions include:
Exciting Combat: Strategically navigate the battlefield on foot and then board your mecha to engage in immersive, large-scale machine battles to take control of the field. Each character pilots a unique mecha that offers a different loadout and set of abilities for various styles of gameplay.
Japanese-Inspired Art Style: Navigate through a contemporary cityscape with anime-style characters and battle atop highrises, city streets, and abandoned buildings. Experience feature performances from popular Japanese voice actors such as Tomokazu Seki, Rina Sato, Kayano Ai, and more.
Arsenal of Weapons: Players battling on foot can utilize a wide variety of weapons, including plasma cannons, homing missiles, sniper rifles, flamethrowers, and more. There are options to fit every playstyle!
Team Battles: Team up with friends in Team Deathmatch mode to execute strategic battle tactics and expand your arsenal of weapons and abilities for a unique gameplay experience.
Riot Games is giving their Dominion and Twisted Treeline maps a bit of love in the latest League of Legends patch 5.11.
by DizzyPW
Nexon has released new information about last week's Diabolica update to Atlantica Online.
by MissyS