Empire of Angels- Lunar Phantoms Launched Globally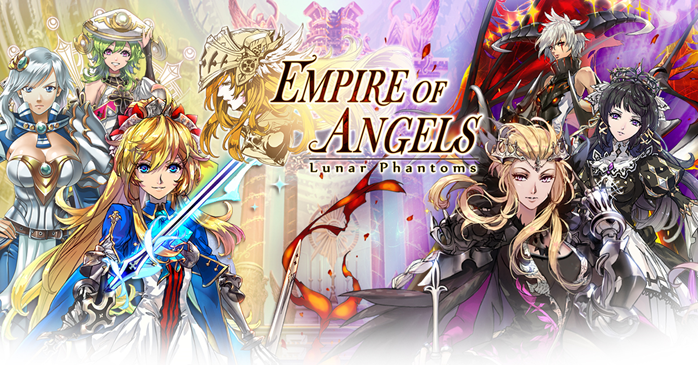 Taiwanese mobile developer Auer Media & Entertainment Corp. has launched the latest mobile sequel to the beloved classic PC game Empire of Angels globally. Thanks to its cross-platform compatibility, players can also enjoy the game on PC via Facebook Gameroom. Empire of Angels- Lunar Phantom has been featured on App Store and Google Play in Taiwan several times, and the Taiwanese mobile developer is ready to bring the immersive, exciting gaming experience to every player around the world.
In Empire of Angels- Lunar Phantoms, players become Commanders and lead a group of heroines story to defeat the evil power and protect their loved ones. Players will play the role of "Nia", the female protagonist who defends the pure land of Asgard with more than 40 Spiritists, and fights against the invasion of the Cryptids, evil creatures that appear with the chaos.
Set in a unique, female-only world, Empire of Angels- Lunar Phantoms features stunning 3D graphics and vivid illustrations powered by Live2D. With intuitive controls, player can easily cast unique skill and enjoy the pleasure of defeating enemies with ease. Empire of Angels- Lunar Phantoms offers a dynamic single player and multiplayer gameplay experience. With over 240 stages along the storyline, players will need to build their squad, and find the perfect combinations best suited for different situations. During the journey, there are over 40 unique characters to be collected, each of which features individual quests and unique personalities. Players are free to level up, rank up, and gear up the companions their favorite Spiritists.
Alterative games modes are also available for those seeking different challenge; in Tower of Trials, Commanders can test their wisdom and savvy, and overcome trials of different levels. Endless Battle challenges the players to survive endless waves and enemies, and to become the last squad standing. Cleansing Eye offers a chance for spare squad members to purify the tainted lands and earn rare loots. For competitive players, Arena is the perfect battleground to prove their worthy, and fight their way to the top. Territory War is a large-scale competition between different Leagues, and depends upon each League's strength, coordination, and tactics.
Meanwhile, localization is always the secret sauce to succeed, not only local customers service or fan page, such as IP collaboration. Auer had worked with other domestic popular games such as Realm Chronicle Tactics and Pal Inn to diversify the universe of Empire of Angel- Lunar Phantoms, and more, even OB design, one leading Taiwanese E-commerce company, two totally different dimensions, leverage with their cute icon "OB Bear" to be a lovely boss for our player to fight for more unique items or sales for OB Design. An all-star cast of new charming characters will continue to join the adventure in Asgard, and players will learn more about these unique companions via personal quests and character progression. With the global release, the character-driven RPG looks forward to bringing in more crossover events in the future. Auer is committed to make Empire of Angels- Lunar Phantom enjoyable and long-lasting gaming experience by actively creating new content and introducing new characters to its already massive world. Join other Commanders in Asgard on an epic journey, and recruit unique Spiritists along the way!
From the makes of the Dofus and Wakfu series, Ankama announces Tactile Wars, a strategy game for mobile devices. Developed by an internal Anka...
by Mikedot
Following the All-Star Update for LawBreakers, over this weekend there will be a free weekend on Steam!
by Ragachak