Star Trek Online launches European free-to-play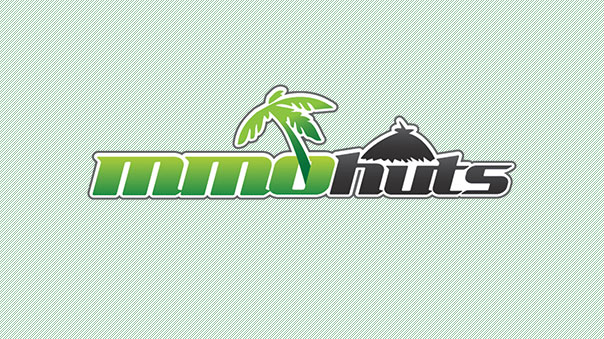 Cryptic Studios and Perfect World Entertainment have officially launched Star Trek Online's free-t0-play model in Europe. The European free-to-play launch brings German and French players into the fold with fully translated clients in their respective language.
Star Trek Online is over two years old, and has featured five seasons of content updates and made itself available at no-cost to players this past year.
Cryptic Studios also publishes Champions Online.
Star Trek Online Gameplay Screenshot
Source:
STAR TREK™ ONLINE SETS COURSE FOR EUROPE

Popular Sci-fi MMO Releases French and German Versions

(Amsterdam, Netherlands) March 29, 2012 — Perfect World (Europe) B.V., the European subsidiary of Perfect World Co., Ltd. (NASDAQ: PWRD), and Cryptic Studios, Inc., an acclaimed developer of MMO games, along with CBS Consumer Products, have announced today the European launch of the free-to-play, massively multiplayer online role-playing game (MMORPG), Star Trek Online.

With this European free-to-play launch, German and French players can now lead their crew on missions in their own language and also participate in events, in-game chats, competitions and episodic missions that will immerse them even more in the always expanding Star Trek universe.

As the first AAA quality MMO to feature space and ground combat, Star Trek Online has continued to grow in popularity. Over the past two years, the game has expanded with five seasons of content updates, delivered story-driven Feature Episode Series, and introduced new systems that allow for enhanced gameplay, such as spacewalk missions in zero-gravity and the new Duty Officer system. In addition, the recent conversion of Star Trek Online to a free-to-play model has opened its doors to anyone who wants to experience the game at no cost.

"The launch of Star Trek Online in Europe is the culmination of our efforts over the past several years to bring gamers the Star Trek universe on a truly massive scale," said Dan Stahl, Executive Producer for Star Trek Online. "We'd like to share this accomplishment with our community of players that have given their ongoing support to help us create an innovative game that captures Star Trek's essence and we are happy to offer a localized experience for our French and German-speaking players. Our team is looking forward to sharing this experience with players in Europe and across the world."
Next Article
"9Dragons is officially 2 years old and growing strong!" said Kristina Chan, Production Assistant at GamesCampus. "We're l...
by DizzyPW
That's right, League of Legends is getting a NURF.
by MissyS
Sony Online Entertainment's (SOE) annual fan convention and news-fest SOE Live will kick off with title keynotes taking place all day Fri...
by Mikedot