Uncharted Waters Online now available through gPotato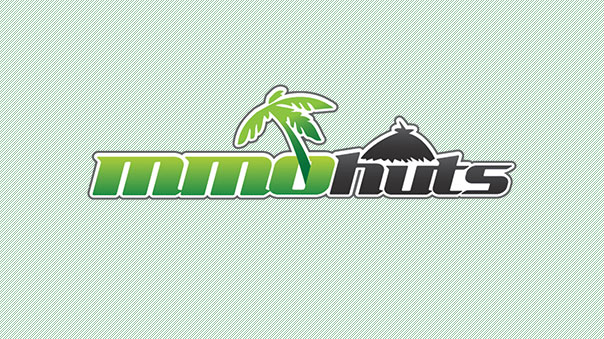 Uncharted Waters Online, published through Netmarble (Mini Fighter Online), is now available through the gPotato portal, giving players in North America and Europe better server connections and hopefully increasing the game's population. gPotato players can use their gPotato log-in and currency to play UWO.
As a bonus to new gPotato players, any player who is under level 80 will gain 200% bonus experience points for the first month.
gPotato also publishes AIKA Online, Luna Online, and Tales Runner.
Uncharted Waters Online Gameplay Screenshot

Source:
MMO Publisher CJ E&M Partners with Online Game Portal gPotato

Ten million gPotato users can easily access Uncharted Waters Online

Sunnyvale, California – June 22, 2011
Today Gala-Net announced they are now hosting Uncharted Waters Online (UWO) via its popular online game portal, gPotato. The portal, www.gpotato.com, is a well-known online game platform with top casual and hardcore MMOs like Allods, Flyff , Aika and Rappelz. The new addition, Uncharted Waters Online is CJ E&M's top title, delivering nautical RPG action and historical exploration.
Uncharted Waters is an historic nautical series developed by Tecmo Koei. Ever since 1991's original Uncharted Waters game, the series has been well-loved by a wide range of players. Known for its rich historical plots and detailed setting, players will live, work and play the past, rewriting the 15th century to make their own history. Players may choose from among 6 nationalities: England, Dutch Republic, Ancient Régime in France, Spanish Empire, Kingdom of Portugal, and Republic of Venice. After selecting a basic class (adventurer, merchant or soldier), players will then choose from several different occupations.
Since its October 2010 launch, CJ E&M's global online platform Netmarble has hosted UWO on its global server. However, regional restrictions and connection issues have limited the game's growth. With this new partnership, North American and European players will get reliable server connection as well as a shot at exclusive events and contests. More importantly, the overall increase to the user pool will bolster everyone's gameplay experience.

Bonus Perks
Current gPotato members can access the game without being asked to log in again, and may also purchase UWO's in-game items by exchanging gPotato currency on its website. Also, for the first month after launch, Uncharted Waters Online provides 200% bonus EXP points to newbie players who are under level 80. This will help new players to level up more easily, so they speed up skill mastery and strategies.
With an armada of classic sailing vessels and a whole world to explore, Uncharted Waters Online players will discover treasure, friendship and seafaring excitement.
Play the game today via gPotato! (http://uwo.gpotato.com)
Next Article
Looking for something to do this weekend? Check out the best free game deals and Twitch Prime Loot!
by MissyS
Jandisoft announced today that their Alpha Test for the MMORPG Mad World MMO will begin on May 22nd.
by Ragachak