Elsword introduces new client and content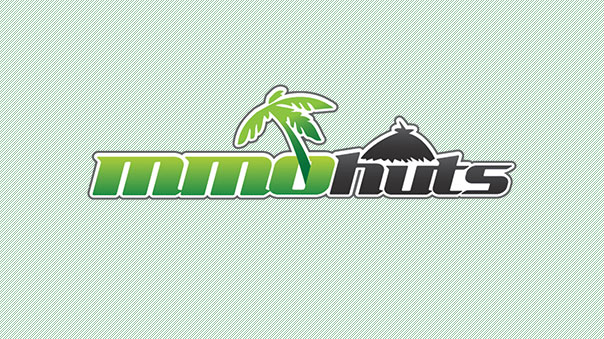 Kill3rCombo has launched new content for Elsword, plus a new streaming client.
All players can access Henir, a new dungeon that features an amalgamation of all boss monsters from 35 dungeon stages. Accessing Henir requires Henir's Key (normal) or Henir's Hidden Key (challenge). Players who clear the challenge mode will be placed on Henir's Time and Space Ranking list and earn a new title.
A new streaming client can also now be downloaded. This client has a smaller initial download, and downloads the remainder of the client while players enjoy the game.
Elsword Gameplay Screenshot
Source:
Spring Brings Epic New Dungeon and Faster Download Time to Online Beat-'em-up Elsword

IRVINE, Calif. – March 2, 2012 – Kill3rCombo is now offering players the opportunity to begin dungeon crawling and battling adversaries faster than ever in its massively multiplayer online (MMO) game Elsword . At five times smaller than the full client, first-timers can now get in to the action faster via the new streaming system, while the game client continues to download in the background. In addition to decreased download wait time, Elsword is also introducing new content in the form of Henir's time and space dungeon.

Available to all players, but ideal for those with fierce combo skills, Henir is an amalgamation of all boss monsters from 35 dungeon stages. Gamers that wish to take on this intense test will need to obtain either Henir's Key or Henir's Hidden Key, depending on which mode they choose – normal or challenge. Once players clear challenge mode, they will be placed on Henir's Time and Space Ranking list and can bask in the glory of a new title. This exclusive dungeon consists of all five regions in Elsword – Ruben, Elder, Bethma, Feita and Altera – and should be played in sequence so as to complete the series and receive Monster Cards that can be exchanged for better equipment.

In Elsword, gamers can choose from five specialized and customizable characters as they explore immersive maps and battle to complete dynamic quests. As players progress through the game, they can evolve their fighting styles by upgrading to new job classes and watch as their chosen character matures and gains more fierce abilities and combos. With intuitive and straightforward controls, Elsword offers players of all skill levels the chance to defeat enemies and deal damage, either on a solo mission or cooperatively in a party of up to four players. For those who welcome a challenge, Elsword also delivers action-packed player-versus-player (PvP) combat.
Next Article
SEGA® of America, Inc. and SEGA® Europe, Ltd. today announced Total War™: ARENA is now entering Closed Alpha, and interested players can s...
by Mikedot
The first update to Pixel Worlds is here, and it adds a fun new system, in the form of the Familiar System.
by Ragachak
Trion Worlds' successful voxel role-playing adventure game, Trove, debuts on Mac today and is now available and free to play.
by MissyS