RaiderZ announces alpha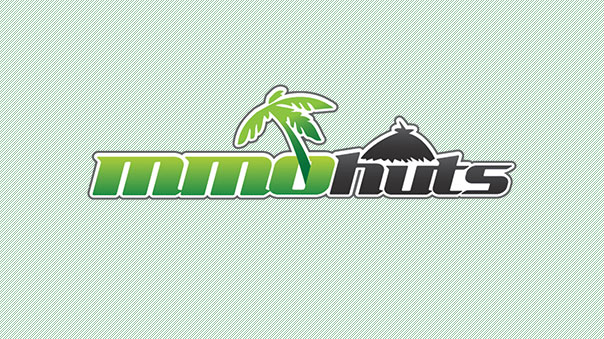 Perfect World Entertainment has announced that RaiderZ will begin alpha testing on March 14.
The announcement includes the launch of the game's official website, at raiderz.perfectworld.com. Registration for testing is now open. A limited number of North American testers will be selected for the alpha test.
RaiderZ challenges players to down epic monsters with real-time action battles. Each monster has its own strategy, and some can be beaten apart with their own weapons or limbs. Characters in RaiderZ will use a weapon system to determine their skills, with over 350 skill combinations available.
Perfect World Entertainment also publishes Blacklight Retribution and Rusty Hearts.
RaiderZ Alpha Trailer:
Source:
RaiderZ New Website Launches; Exclusive Alpha Testing Announced

Monster Hunting MMO Begins Alpha Testing in North America on March 14, 2012


(Foster City, CA) Feburary 23, 2011 — Perfect World Entertainment Inc., a wholly owned U.S. subsidiary of Perfect World Co., Ltd. (NASDAQ: PWRD), today announces the long-awaited exclusive Alpha Test of RaiderZ begins on March 14, 2012.

After a stellar showing at last year's Electronic Entertainment Expo (E3) — with tantalizing sneak peeks and exclusive demos — the colossal monster hunting MMORPG will finally be playable by a highly limited number of North American gamers.

Get more information about RaiderZ and register for the Alpha Test by visiting today's newly unveiled website at: http://RAIDERZ.perfectworld.com/.

Also, join the official RaiderZ Facebook page to get the latest updates: http://www.facebook.com/RaiderZGame?sk=wall.

"Fans of action MMOs and the monster hunting subgenre of gaming are in for a one-of-a-kind experience with RaiderZ," said Yoon Im, Senior VP/GM of Game Publishing, Perfect World Entertainment. "With fast non-targeting gameplay and a classless character system, players of RaiderZ have direct control over a character's skills and play style. With challenging PvE and PvP combat, epic boss fights and a comprehensive crafting system, RaiderZ is an amazingly high quality free MMORPG and we can't wait to let gamers in."
In RaiderZ, explore the vivid and surreal land of Rendel in search of behemoths and epic monsters of legend. Find them. Slay them.

Key features include:

• Exotic Real-Time Battles
An exciting, responsive real-time battle system brings players directly into the fight. Evade and block, strike and destroy. Hunting takes strategy, power and skill.

• Too Close for Comfort
Monsters get personal as they grab, smash, maul and eat players alive. Rip monsters apart and use their own weapons and limbs against them in battle or for crafting, lest you be clutched, clawed, thrown and otherwise savaged.

• Know Your Enemy… It Knows You
Gigantic, intelligent bosses keep even the swarthiest groups on their toes. Work together with fellow hunters to discover the weaknesses of raging, mythological beasts and employ team tactics and strategies to permanently take them down.

• Unique Character System
Weapons determine skills in RaiderZ. Choose from over 350 skill combinations to build custom character unlike any other.

• Open World
Track monsters in an open world and explore diverse landscapes. Carefully tread through the deepest, darkest jungles; brave the narrow passes of snow-covered mountains, and be caught by an ever-changing weather system.

• Cutting Edge Graphics
By leveraging the power afforded in NVIDIA graphics and PHYSX interactions, RaiderZ features vibrant visuals and a level of physicality not yet seen in MMOs.
Next Article
Space Wars: Interstellar Empires, a turn-based strategy MMO from ToHeroes and Desert Owl Games, is releasing a downloadable ship viewer.
by MissyS
Square Enix, Inc. announced today that at 1:00 p.m. (Pacific) the December version update for FINAL FANTASY® XI will go live.
by MissyS
Bigpoint reveals today the thirteenth playable character in the science fiction oriented MOBA game, Shards of War. Bastion, the first melee ba...
by Mikedot