Neverwinter Expands Invites for Second Beta Weekend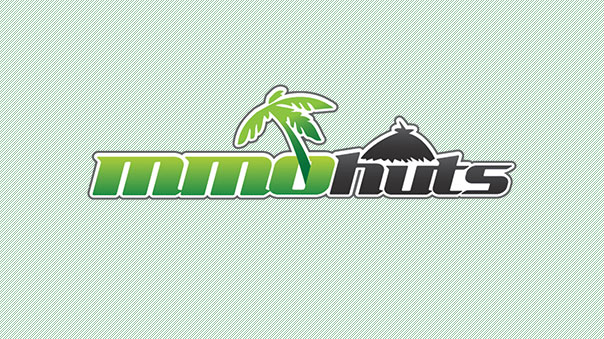 Perfect World Entertainment and Cryptic Studios are expanding the pool of beta testers for its second beta weekend, with all new features.  Details can be found below:
THOUSANDS MORE GAIN ACCESS TO NEVERWINTER'S SECOND BETA WEEKEND
Founding Members are Guaranteed Access and VIP Perks as More Levels and Features are Unlocked
(Redwood City, CA) March 7, 2013 — Perfect World Entertainment Inc. and Cryptic Studios are pleased to announce that the second Beta Weekend for the highly praised Dungeons & Dragons® Neverwinter™ action MMORPG is about to begin. Taking place between March 8 and 10 Beta Weekend Two gives players with access another 60-hours of early beta gameplay, a higher level cap, new features and additional classes.
"Neverwinter continues to impress players and publications worldwide," said Craig Zinkievich, Executive Producer and Chief Operating Officer, Cryptic Studios. "The tremendously valuable feedback from peers and fans has allow us to make Neverwinter a truly AAA experience that is also free-to-play. We thank everyone for their continuous support and welcome new players into this, our second Beta Weekend."
Building upon the success of the first Beta Weekend, which was open to select participants and Neverwinter Founders, Beta Weekend Two opens the gates to hundreds of thousands more, including lifetime subscribers from two other Cryptic titles, Star Trek Online and Champions Online.
New Features Include:
Control Wizard Class
Alongside three other previously playable classes (Guardian Fighter, Trickster Rogue, and Devoted Cleric), the Control Wizard makes its public debut. With an arsenal of arcane abilities, ranged attacks and AoE effects, Control Wizards are perfect additions to well-balanced parties.
New Zones, Level 40
Players can now test their combat skills up to a new level cap of 40 and in new zones, such as the burial grounds of Ebon Downs or the fortified monastery of Helm's Hold. For those skilled enough to reach the Lair of the Mad Dragon, there's an epic fight with… well, one can guess.
Play Foundry Content
The Foundry, a powerful and easy-to-use content creation tool, allows users to create, share and play their own quests and campaigns directly in the persistent game world. In Beta Weekend Two, players can access more adventures created by other gamers. Visit a well-informed Bar Maid, like the one in Driftwood Tavern, or check out one of the many Job Boards scattered throughout the city of Neverwinter to see the community's first pass at Foundry content.
For guaranteed access to all Neverwinter's Beta Weekends, along with a wide array of VIP perks and exclusive in-game items, players may purchase the Hero of the North Founder's Pack or the Guardian of NeverwinterFounder's Pack on the official website.
Next Article
Travian Games announces Epic Arena, a blend of card battle and board games set to release on mobile devices in Summer 2014.
by MissyS
Fresh Start Worlds allows RuneScape players to create new characters on a special World where everyone begins on a level playing field.
by MissyS
Game developer and publisher GTArcade is proud to announce Spirit Guardian will officially launch worldwide on July 24th for iOS.
by MissyS