4Story adds anniversary mini-game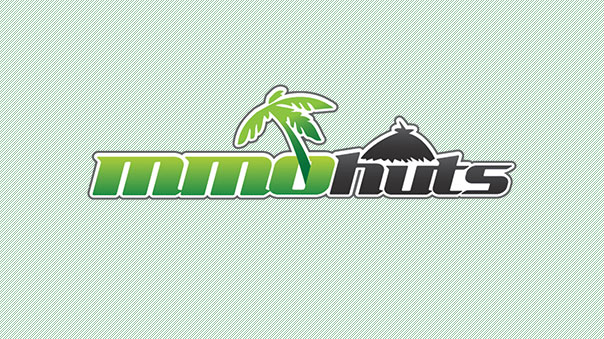 To celebrate its second anniversary, 4Story has added a small mini-game with prizes for players to participate in.
Each day, players can play the "Rock, Scissors, Paper" at one of the capital cities or starter city. The game costs coin, but refunds the coins back on a draw, so players can continue to play for free until a win or a loss. Special prizes and mystery boxes will be rewarded on each consecutive win on the machine in addition to in-game coins.
4Story Gameplay Screenshot
The Original Press Release:
4Story, Rock, Scissors, Paper

4Story development team today introduced a mini in-game to celebrate their 4story 2 year anniversary where users can get unpredictable fortune with a little less efforts. Not even in-game coins but also lucrative items and mystery boxes you will get with new amusement from machines.

"4 different type Rock, Scissors and Paper game machines have been added at the each capital castle and start village. You can bet the money noticed on the top of the each machine and start to play. After the betting, money is debited and, Rock, Scissors, Paper will be displayed, players choose one of them. As your choice, the machine shows win or draw or loss and the results are as below. If you lose, the debited money will not be returned and you have to bet additional money for next try. You keep trying on draws without additional betting until either win or loss comes. Upon 15 consecutive wins, Tons of mystery box is commensurate according to the machine types and the consecutive winning levels." said the Chief Development team manager of ZEMI Interactive, Hyun-ho Sin.

Related Video : http://www.youtube.com/watch?v=DOY8oCAo-vY
For more information, please visit 4story global site : www.global.4story.com
Next Article
Schools of Magic, the ambitious Adventure RPG game from Codigames, is now available for free on the App Store.
by MissyS
Perfect World Entertainment Inc. and Cryptic Studios are proud to announce that the most anticipated free MMORPG of 2013, Dungeons & Drago...
by MissyS