Eighth update launches for DC Universe Online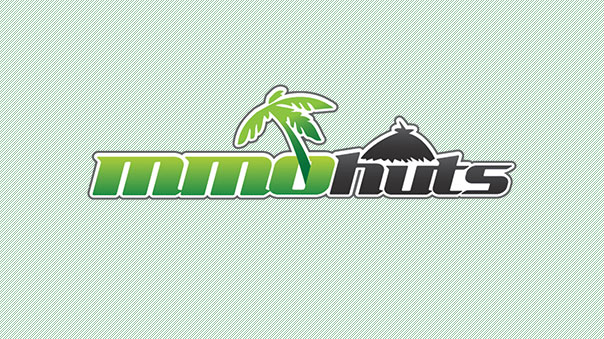 DC Universe Online has launched its eighth major update today, offering a new feature for all players above level 10: Research & Development.
Research and Development includes collecting research plans, gathering exobytes and items, salvaging items into crafting materials, and collecting ingredients and plans from bosses. This new system, available through various stations throughout the game, lets players create Equipment Mods that socket into equipment to offer stat and combat rating boosts, offering further customization of gear. The system also lets players create new consumables that offer stat buffs, in addition to restoring health or power.
DC Universe Online is published by Sony Online Entertainment, which also publishes EverQuest and Free Realms.
DC Universe Online Gameplay Screenshot
Source:
DC UniverseTM Online Introduces Research & Development System in Eighth Game Update

Game Update Also Adds Role-Less Mode for Group Combat Alerts

WHAT: Every hero (and villain) needs a finely-tuned arsenal to succeed, and now DC Universe Online has just the right system! All DCUO players now have access to the all-new Research & Development (R&D) system. This new system allows players to create new and powerful items.

Research & Development brings Equipment Mods – a new type of item that will socket into players' existing gear to give them a stat and combat rating increase. Players can use different Equipment Mods to increase various stats, allowing them to further customize their gear to suit their needs. In addition, players will be allowed to make superior consumables that not only restore health and power, but also provide a stat buff.

Upon reaching level 10, players will be directed to their respective faction's R&D contact in the Watchtower or Hall of Doom for an introduction to the R&D system. R&D parts, Stations and Vendors can be found throughout the game so that no matter what players do, they will be able to make use of the new system.

There are four elements of this system, including:

Finding and Researching: Plans to create Equipment Mods to upgrade gear and consumables can be collected throughout the world.
Gathering: Throughout the open world (including Gotham City, Metropolis and Central City), players (1-30) can find exobytes and other items.
Salvaging: Players can turn unused, uncommon or rare items into crafting materials, and they can recover a rare item and create a useful piece of new equipment.
Collecting: Bosses will drop useful ingredients such as Focusing Elements and Plans throughout the game.

More details about the R&D system can be found here: DC Universe Online Research & Development.

WHEN: The Research & Development game update is now available as a free download for players at all three access levels: Free, Premium and Legendary.
Next Article
S2 Games releases its latest beta patch for Strife, making some significant improvements while launching a new website.
by MissyS
Forged Chaos shows initiative in raising funds for Trials of Ascension through their own website's Founder Store.
by MissyS