Tribes Ascend updates with new map and more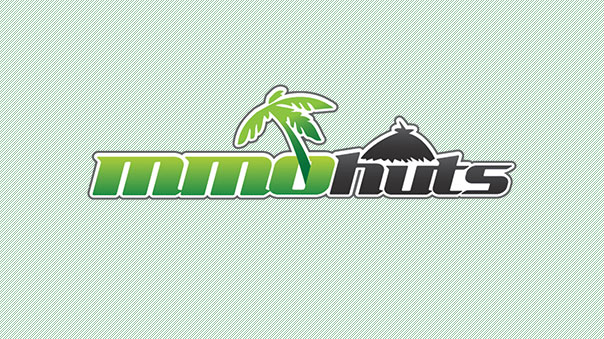 Friday brought a new update to Tribes Ascend's closed beta, bringing an early version of a new map and over a dozen tweaks and fixes.
The Arx Novena Capture the Flag map made its debut, although not yet in its final art or design state, to get early testing feedback from players. Also making its debut in this patch is a "Target Practice" mode in the Training menu, a bot-filled version of the Crossfire map for personal practice.
Improvements include adjustments to vehicle handling, stuttering, warm-up period, flag bounce physics, damage on certain weapons, and game stability and performance.
Tribes Ascend is published by Hi-Rez Studios, which also publishes Global Agenda.
Arx Novena – Capture the Flag

Tribes Ascend Gameplay Screenshot
Source:
Patch Notes for January 06, 2012
Tribes Closed Beta Version 0.1.669.0

Server downtime: The Tribes Servers are expected to be down for several hours on FRIDAY, JANUARY 6, 2012 while the patch is deployed. Watch the Server Status on the game loader for latest availability information.

Major Highlights

An early version of the Arx Novena Capture the Flag map has been released. This map is in an early state and is not at its final intended art or design quality.
Added a new "Target Practice" mode under the Training menu. This is a variant of the Crossfire map that contains a variety of bots in it. These can be used to practice shooting.
Improved vehicle handling in high-latency situations. This is most noticeable on the Shrike.
Reduced stuttering when skiing/jetting.
By default, damage numbers appear above a players hit when you damage them. This can be turned off through the Settings menu.
The game warm-up period has been extended, in order to allow more users to load into the game prior to match start.
Adjusted flag bounce physics to help prevent punting a flag too far from a large impulse.

Balance Items

Lowered the damage on the Sentinel's BXT1 Rifle when the rifle is not fully charged (damage is the same as previous at full charge).
Slightly reduced damage on the Ranger's Thumper D.
Increased damage on the Technician's TCN4 SMG.
Increased fire rate modestly on the Infiltrator's Rhino SMG.
Fixed a previous configuration error that was causing the credits earned from the Flag Killer and Flag Return accolades to be more than their intended value.

Additional Items

Some general improvements for performance and stability. Further improvements are planned for future patches.
Fixed issue where a passenger entering a vehicle was not properly getting an indicator that a missile was incoming.
Fixed issue where vehicle drivers and passengers weren't having the proper animations applied.
Fixed issue with upside-down Beowulf's being unable to be flipped back over.
Fixed issue with force ejection of Beowulf driver and passenger where they were falling out of the level and dying.
Added bullet impact and flyby sounds for bullet-based projectiles (chaingun, SMGs, ARs, etc).
Added footstep particle systems under players when walking around. This is not visible on yourself when in first-person view.
Fixed gunner caret not showing up when mousing over the Beowulf.
Players are no longer auto-balanced when driving a vehicle.
Fixed switching between first-person and third-person causing loss of audio on some weapons.
Fixed vehicle ammo indicator not showing at times.
Fixed Infiltrator's SN7 not being able to fire at the maximum rate possible.
Fixed driver and passenger health bars not properly showing on vehicles.
Fixed issue with Doombringer's Saber Launcher lock-on sound staying on when you have a lock then enter a vehicle.
Fixed response issues with Beowulf turret and gunner positions.
Fixed an issue in which username and password were not being saved properly for some users.
Removed confusing message about entering and exiting a vehicle on vehicle purchase.
All device particle systems now have proper levels of detail. This should help low end systems in high action environments.

Spectator Changes

Increased performance on spectator HUD

Known Issues

The above-head damage indicators may report incorrect damage on shotgun weapons in some conditions. The actual damage amounts applied are correct.
Next Article
NHN Entertainment USA and its mobile publishing arm, TOAST today announced that Battle for the Throne, a fast-growing, social legion-building ...
by Mikedot
So another Blizzcon has come and gone, and this year, Blizzard Activision pulled all the stops to bring their fans some new announcements and ...
by Mikedot
Artix Entertainment is celebrating its 10 year anniversary this week... or it would be, if not for EbilCorp.
by MissyS