Drakensang Online Reaches Five Million Players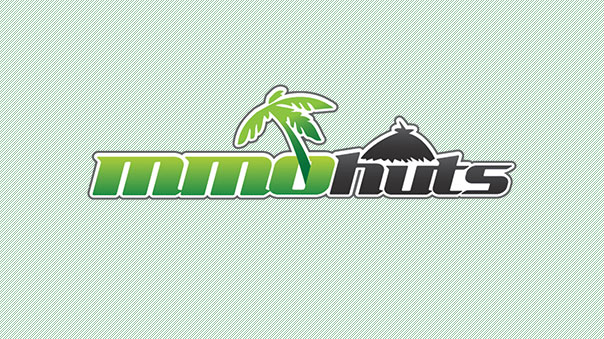 Bigpoint has announced that Drakensang Online has reached more than five million registered players worldwide since August 2011.
The development team of the game has made great strides since the game was released, doubling the size of the world over various updates.  Several new areas, lots of new monsters, and over three times the amount of quests have been added to the game since it's launch.  A brand new class was also released in this time: the Ranger.
The game is available in over 20 languages at this time, and has won several awards.
Bigpoint also publishes Battlestar Galactica Online and Dark Orbit.
Drakensang Online Gameplay Screenshot
 Source:
Working together for the greater good: Drakensang Online players top five million

· Drakensang Online sets milestone after eight months
· Size of game world has doubled in the last months

Hamburg, April 5 2012 – Bigpoint's (http://www.bigpoint.com/) Drakensang Online continues its impressive run with more than 5 million registered players worldwide since the official open beta launch in August 2011 (http://www.drakensang-online.com). Bigpoint's development team in Berlin has also significantly expanded the size of the game environment by doubling the total game content in less than a year. Numerous new areas, a plethora of new monsters and three times as many quests now await courageous heroes in the free-to-play, action MMORPG.

"Our massive and rapidly-growing world provides gamers with a one-of-a-kind MMO experience for PVE and PVP modes, that is state-of-the-art within browser games," said Bernd Beyreuther, Head of Game Production for Bigpoint Berlin. "Attracting over five million registered gamers is an impressive affirmation of the excellent work we have put in over the past months, and motivates us to continue developing Drakensang Online further for the global community."

Major content expansions in Drakensang Online have included new areas in the Norselands and Loxley Caverns, as well as the introduction of a third faction – the Ranger class – in the world of Duria. The number of skills each player has at their disposal to equip their characters has also doubled, with countless new types of armor, weapons and gems, and even pets like the Dragonspawn, Fairies and Phoenix. Rounding out the expansions is the guild system, a teleportation feature, a crafting feature, and various PvP modes. In late April, players can look forward to a brand new talent tree for each character class.

Drakensang Online can be played in over 20 languages, including English, German, French, Spanish, Italian and Polish on the official website (http://www.drakensang-online.com/). The game has been awarded "Best Role Playing Game" and "Best Browser Game" at the 2011 German Game Developer Awards. Players can access the game for free without downloading additional software. More information is available on the Facebook fanpage (http://www.facebook.com/drakensangonline/) and Twitter (http://www.twitter.com/drakensang/).
Next Article
Ever wondered if you can make real money gambling in MMOs? Let's take a look at your options for virtual gambling and some alternatives.
by JFogerty
Get a new look at Neverwinter's Control Wizard with a new video.
by MissyS