Dragon Saga launches Verdurous Forest update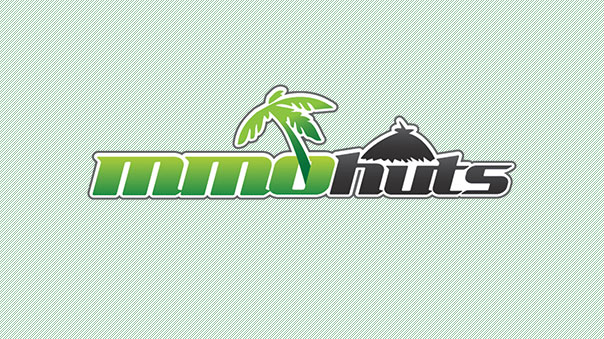 Dragon Saga has released a new update, adding the new Verdurous Forest area for players level 45+. New quests, monsters, and rewards are available here, including the Van Cliff Dungeon and the Undead Bone armor sets.
New "Dragon Saga Idol" costumes are also available at the Big Wheel and Mix Board.
Dragon Saga (previously Dragonica) is published by Gravity Interactive (Warp Portal), which also publishes Ragnarok Online, Requiem, and Rose Online.
Dragon Saga Gameplay Screenshot
Source:
DARE TO VENTURE INTO THE VERDUROUS FOREST IN GRAVITY INTERACTIVE¹S ONLINE MMORPG HIT DRAGON SAGA

MARINA DEL REY, Calif. (March 31, 2011) ­ The Dragon Fellowship arrives at Pine Cone Hills, where archers have called home for ages, to find the historic village in ruins.  Explore the magical elvin forest, battle dragons and defeat the evil Mist Elf Sorcerer ³Mutisha² in the latest DRAGON SAGA update ³Verdurous Forest² releasing March 31, 2011 at 8:00 pm PDT! More information can be found at www.warpportal.com < http://www.warpportal.com>

The Verdurous Forest update features new monsters, quests and rewards and requires a minimum level of forty-five (45). In addition, super dungeon rewards are upgraded as players explore the Van Cliff Dungeon and complete the upgraded quests to obtain new ³Undead Bone² armor sets!

Alongside the new armors and recipes, players will be able to obtain all new costumes from the Big Wheel and MixBoard. These new ³Dragon Saga Idol² costumes will help players battle monsters or just hang out in town, but in STYLE. These costumes will be the latest fashion to hit the Port of Winds.

About Dragon Saga
Dragon Saga (Rated E 10+) is a free action/fantasy 3D Side Scrolling MMORPG, where players explore a world in which Dragons roam the land and sky, and civilizations thrive with extraordinary magical powers. The world of Dragon Saga, will take new adventures into the discovery of its riches and traditions. Dragon Saga compliments the hyper quick game play with visually beautiful settings. More information can be found at www.playdragonsaga.com < http://www.playdragonsaga.com>
With just 5 days to go until the Albion Online Winter Alpha, the developers are getting the test off to an exciting start with a promotion whi...
by Mikedot