Dragon Nest officially launches with Saint's Haven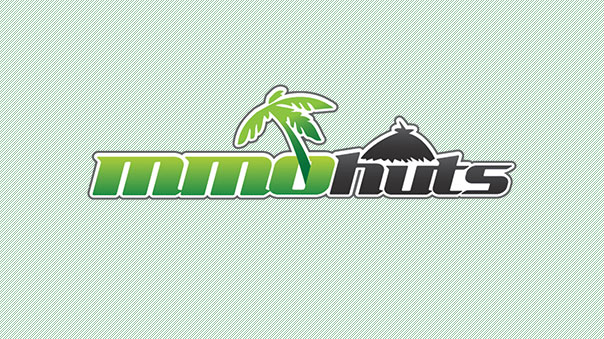 Dragon Nest (for North America and Oceania) has moved out of open beta and has officially launched today.
The launch comes with a new update that introduces Saint's Haven, a new city that includes new main quests, daily quests, and more. The level cap has been raised to 32, introducing new skills for each character specialization. Also added are over 250 achievements, ten dungeons, faction vendors, and a new season of PvP ladder shop gear.
Dragon Nest is published by Nexon, which also publishes Vindictus and Dungeon Fighter Online.
Dragon Nest Gameplay Screenshot

Source:
Nexon America Launches Dragon Nest, Ushering in a New Era of Action RPG Fun

New content added today for both new and max level players

LOS ANGELES — September 29, 2011 — Today Nexon America brings the open beta test of Dragon Nest to a close and seamlessly transitions the game into a live, commercial launch. With today's Dragon Nest launch, Nexon is releasing an expansive content update for the PC-based action massively multiplayer online role-playing game (MMORPG), which includes a new central town, danger-filled dungeons, and an increased level cap.

To download and play Dragon Nest for free, go to: http://dragonnest.nexon.net.

Dragon Nest follows the story of a band of adventurers as they battle corrupt dragons and their followers in order to save Verathea, the once pure and beautiful world created by the goddess Althea. Players enter this world, join their friends and battle hordes of evil creatures and boss monsters bent on destroying Verathea.

"Dragon Nest represents the next big step Nexon is taking to bring exciting, engaging and accessible content to audiences in North America and beyond," said Daniel Kim, CEO of Nexon America. "After witnessing the overwhelmingly positive response to the game during its open beta test, we're confident that Dragon Nest will raise the bar for what an action MMORPG can be."

The launch of Dragon Nest brings the open beta test to a close, where servers were packed to capacity by excited players who quickly delved into every nook and cranny of the colorful world. During the open beta test, players accomplished some amazing feats, such as:

Players completed 103,387,490 dungeons
439,988 characters reached level 15 and attained the first subclass specialization
206,214 characters reached the game's prior level cap of 24
More than 2,957,400 player deaths occurred in dungeons on Abyss mode, the game's hardest difficulty level
The boss responsible for the greatest number of player deaths was General Ummamba, the final boss from the Minotaur's Nest encounter

The most anticipated addition to Dragon Nest that's part of today's launch is the addition of Saint's Haven, a sprawling new city filled with vibrant characters. In addition to the quests that advance the main storyline, new daily quests will be available which players can complete for epic quality rewards.

Also part of today's update is an increased level cap of 32. Additionally, each character specialization will have six to eight new skills to master. Ten new dungeons are being added as well, allowing players the opportunity to put their newfound skills into action. For the achievement junkies, players can earn more than 250 new achievements stemming from the new dungeons and quests.

For fans of Dragon Nest's award-winning player versus player (PvP) game modes, a new season of PvP ladder shop gear will be available for max level players to earn. Faction vendors will also make an appearance for the first time, offering players who have earned high standing among the world's various factions the chance to earn unique items and discounts.

Dragon Nest is available to play for free for residents of the United States, Canada and Oceania. Players who participated in the open beta test retain all of the characters, items (including goods purchased from the cash shop) and other enhancements they've made, making for a seamless transition into a fully launched environment.

For the latest news and information on Dragon Nest and to download and play for free, visit http://dragonnest.nexon.net.
Next Article
Looking for something to do this weekend? Check out the best free game deals and Twitch Prime Loot!
by MissyS
NGames, a leading online games publisher, is today delighted to announce the launch of a new weapon boosting 'Jewel System' availabl...
by MissyS
Stardock and Mohawk Games have announced April 28, 2016 as the release date for Offworld Trading Company, the economic strategy game.
by MissyS