Rusty Hearts announces Awakening update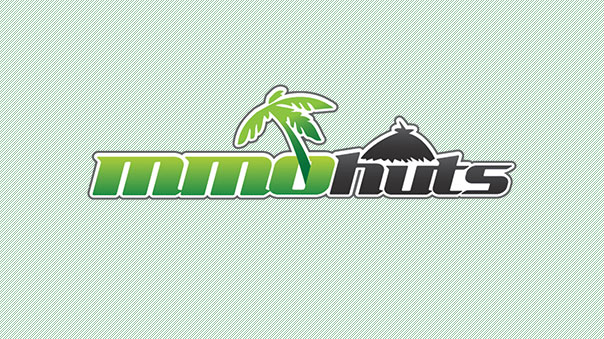 Rusty Hearts will launch its first major content update, dubbed "Awakening," on October 11.
The update expands the Cathedral hub, increases the level cap to 30, and introduces tons of new content including over 120 quests and 500 items for players within the continued storyline that places the crew in search of Lord Vlad. New dungeons will include the Steamworks, Collapsed Halls, Public Baths, and the Guest Villa.
Rusty Hearts is published by Perfect World Entertainment, which also publishes Forsaken World and Jade Dynasty.
Rusty Hearts: Awakening Screenshots
Source:
RUSTY HEARTS GIVES PLAYERS WHAT THEY'VE BEEN ASKING FOR WITH
FIRST MAJOR UPDATE, AWAKENING

September 28, 2011 – Foster City, Calif. – Perfect World Entertainment Inc., a wholly owned US subsidiary of Perfect World Co., Ltd. (NASDAQ: PWRD), announces 'Awakening', the first major content update for Rusty Hearts, its hack n' slash dungeon crawler MORPG, which will be available on October 11, 2011.

This major addition to the fast-paced beat 'em up game features content that will uncover the history of Curtis Castle and expand the areas in the Cathedral hub world including an increased level cap to level 30, brand new dungeons, a second underground training facility, hundreds of new items, several new skills and weapons for each character, as well as over 120 new rich quests that will allow players to uncover more of Rusty Heart's lore and storyline.

In search for signs of Lord Vlad and his missing fiancé, Frantz and his heroic friends unintentionally resurrect Thanatos, an ancient demon of death, from a sealed statue. While the group is pushed towards a forced alliance with Thanatos, another internal conflict begins as Lord Curtis, the last mortal tyrant of Curtis Castle rises from the grave with a raging surge to expel Lord Vlad, leader of the vampire armies, and all intruders that stand in his way.

"Since the simultaneous open beta launch and full release for Rusty Hearts less than a month ago, players can't get enough of the game and have been asking for more exciting content," said Mark Hill, Game Producer for Rusty Hearts. "Now players will need to be ready to do their very best to conquer the game's new dungeons that also feature subdungeons within themselves, while defeating new and stronger epic bosses with abilities to viciously attack from below, deliver freezing blasts, and summon healing minions."

Among a slew of exciting features and a plethora of new content, the 'Awakening' update highlights new dungeons to raid and dominate:
•    Steamworks – Battle Lord Vlad's comrades and be very careful as you step into a world of machinery and traps. This maze of broken pipes releases hot fumes and poisonous gases that require nerves of steel.
•    Collapsed Halls – Overthrow enemies lurking in the shadows while navigating your way through halls of ruins. Rumor has it that those who have entered have never returned, yet can still be seen wandering these halls.
•    Public Baths – Haunted with wicked minions, find your way through these baths without losing your towel or cool as you encounter a variety of mean bosses including giant ogres, archers, and well-equipped shark-men.
•    Guest Villa – Meet new tenants and discover the reason for the unfinished renovations on this warehouse turned into cryptic villa.

New players can learn more details, sign up and download Rusty Hearts for free at http://rustyhearts.perfectworld.com/
Join the Rusty Hearts community here: http://www.facebook.com/RustyHeartsGame
Next Article
The new console update titled 'Archwing' gives players a whole new way to play Warframe and will be released Thursday, Nov. 20th at 1 PM E...
by MissyS
Perfect World Entertainment has rolled out a love-inspired event for RaiderZ, beginning February 6 and running until February 27.
by MissyS
KoramGame has offered a new look into another tribe of Spirit Tales: the Maned Dragon.
by MissyS