Dragomon Hunter Unveils its Complete World Map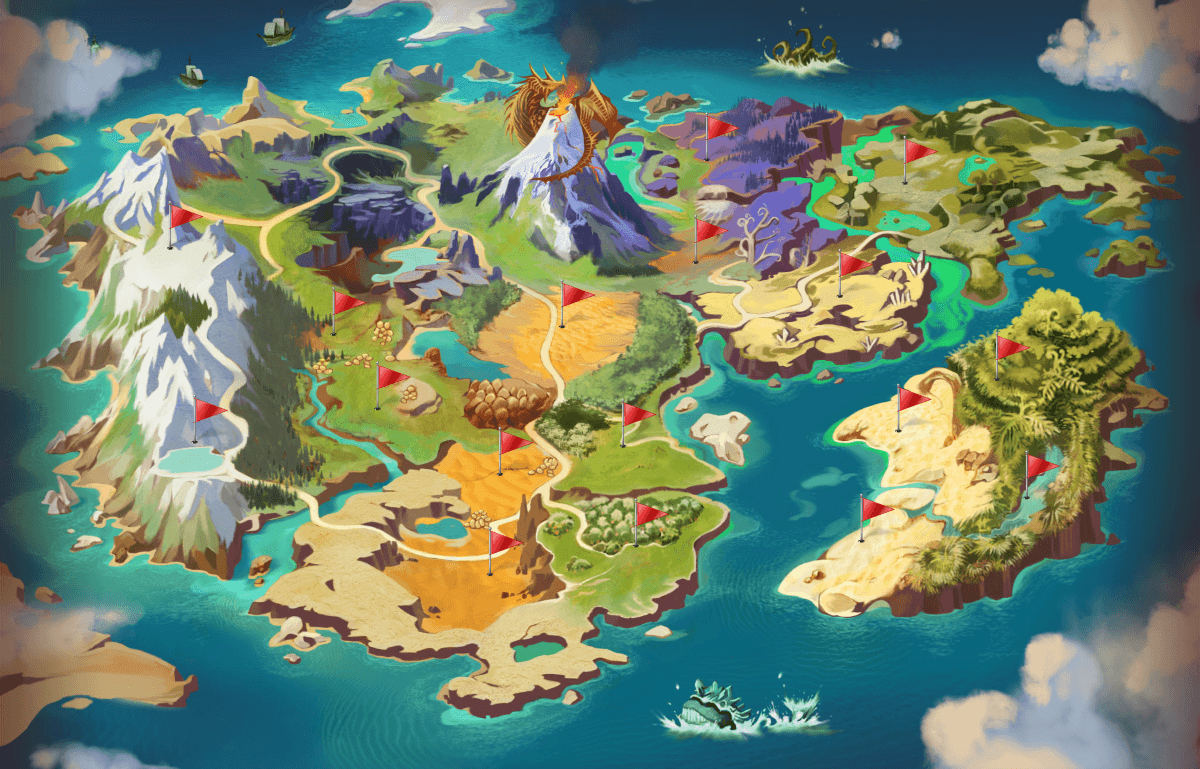 Publisher Aeria Games has just released new details for Dragomon Hunter, the upcoming free-to-play, monster-hunting, anime-style MMORPG that pits players and their friends against fearsome and fantastical creatures. Interested players can now visit the official website for a preview of every zone in the huge, immersive world that they will explore in their quest for the ultimate hunt.
From the beautiful sapphire waters of the seashore to the harsh frozen peaks high above, every inch of Dragomon Hunter's spectacular land is teeming with life and majesty. Players will begin their quest in Elysium, the world's largest city and the starting point of every hunter's adventure. Throughout their journey, players will travel to exotic areas like Frostbite Forest, where icy paths can easily lead hunters astray, and Echo Mine, a rain-washed locale overrun with territorial Dragomon.
A fully interactive world map is available at DragomonHunter.com.
To make something organic and special? That's the real task. Trion Worlds has created this in Atlas Reactor.
by Ragachak
Digital Extremes has uncaged Zephyr Prime, the Warframe Prime Access version of the airborne destroyer, on all platforms.
by Ragachak