Downhill Masters is Now Available on Android Worldwide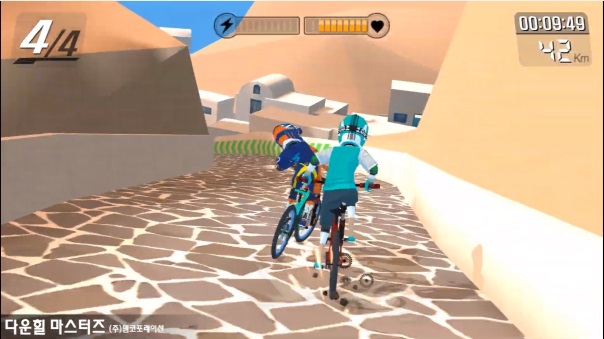 Downhill Masters is an urban racing and management game that will challenge users to help their characters reach their goals. Daily activities are important, such as work, exercising, and resting, as well as competing in a variety of courses. Players must also defeat a multitude of champions, and can develop their amateur rider's skills to turn them into full riding professionals. Downhill Masters also has plenty of skills and equipment to help the character improve their chances of being professional riders.
In addition to story mode, Challenge Mode and World Grand Prix are also available. In Challenge Mode, players can compete with up to 4 players in 50 different stages. But if this is not enough, World Grand Prix allows players to compete on 1-on-1 matches with up to 28 champions. Perhaps the best part, Downhill Masters is available in 17  languages, and can also be played offline, so it will not eat up data. Downhill Masters is live on the Google Play store now from THEM Corporation.
The original Cabal held a special place in a lot of people's hearts, it seems. So it's little surprise so many people are anxious for #2.
by Outfoxed
KOG Games launched Elsword's third and final update in the 3rd Job update series today.
by MissyS