Black Prophecy to be Free to Play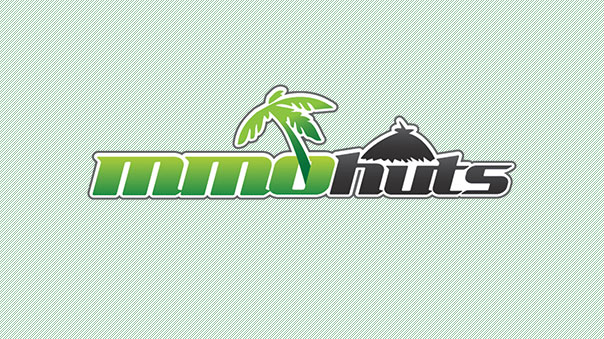 Black Prophecy, an epic 3D space themed MMORPG that aims to compete with Eve Online, will be going free to play. The game isn't released yet, but up until now no one knew whether the title would be pay to play or free to play. This news comes alongside the announcement that Gamigo, a European free to play publisher, bought the global distribution rights for Black Prophecy.
"Reakktor's Black Prophecy will breathe life back into a genre previously forgotten" said gamigo's Patrick Streppel, "The game features graphics of the highest quality, a rich and meaningful story, and strong community features. Since we've begun collaborating with Reakktor, we have expanded greatly upon the concept of the game and thus are able to offer one of the first top-of-the-line free-to-play MMOGs."
Sounds exciting, doesn't it? Time will tell whether Black Prophecy lives up to its hype.
Full Release:
GAMIGO ANNOUNCES NEW SCI-FI SPACE COMBAT MMO, BLACK PROPHECY

Penned By Award-Winning Science Fiction Novelist, Michael Marrack, Upcoming Sci-Fi Online Combat Game Takes Players On A Fast-Paced Journey Through A Mysterious Universe

New York, NY (March 4, 2010) – gamigo, a leading European publisher of massively multiplayer online games with North American offices in New York City, today announced having secured global publishing rights to sci-fi combat MMOG, Black Prophecy. Developed by german studio Reakktor, Black Prophecy is the first sci-fi space combat MMOG to incorporate action-packed gameplay from both the first-person and third-person point of view. The game will launch at the end of this year. For more information on the game, players can visit http://www.blackprophecy.com.

Written by award-winning German science fiction author Michael Marrak, Black Prophecy whisks players into a universe marked by a war raging between two supernatural races. The two races – each engrossed in the battle for domination of the universe – don't notice the true risk lurking in the vast emptiness of space. The real danger is a mysterious force whose only goal is to restore order in the universe. Characters are developed by building up one's skills, thus gaining access to increasingly better equipment. The game features a huge variety of weapons and ship parts that can be added as modules to a player's ship allowing an almost endless range of possibilities for players to design, build and customize their ship or space stations to exactly what they want.

"Black Prophecy is by far our most anticipated game and we are honored and thrilled to be working with Michael Marrack," said Patrick Streppel, member of the gamigo executive board. "Black Prophecy features a truly dynamic sci-fi adventure that players can really sink their teeth into. With its unique genre elements, the game allows thousand players to shape their own destiny within the game thereby offering a great replayability factor."

In addition to a compelling back story with hundreds of quests, Black Prophecy features the latest graphics technology, real-time combat, exciting PvP combat and open world sectors. Players will discover numerous community features, challenging tactics systems, an award and medal system and a complex crafting system.

gamigo will be demoing Black Prophecy to gaming media at the Game Developer's Conference next week in San Francisco, March 9-13, 2010. For more information about Black Prophecy visit: http://www.blackprophecy.com/

###

About gamigo

gamigo, a Hamburg-based subsidiary of Axel Springer AG, is a leading European publisher of massively multiplayer online games (MMOGs). Founded in 2001, gamigo is not only one of the biggest but also one of the most experienced companies in free-to-play online gaming. Currently with a portfolio of fifteen games in seven languages, it is continuously expanding with new titles in new languages, and thanks to the success of its hit games Fiesta Online, Shot Online and Last Chaos, gamigo is growing at an incredible pace. To learn more about the company or access any of their free-to-play games, visit www.gamigo.com.
Next Article
Galactic Civilizations III has launched its ship designer today for alpha players.
by MissyS
Select buildings will be remodeled and the fastest hero the game has ever seen will be joining the ranks.
by MissyS