Demon Slayer arrives in MapleStory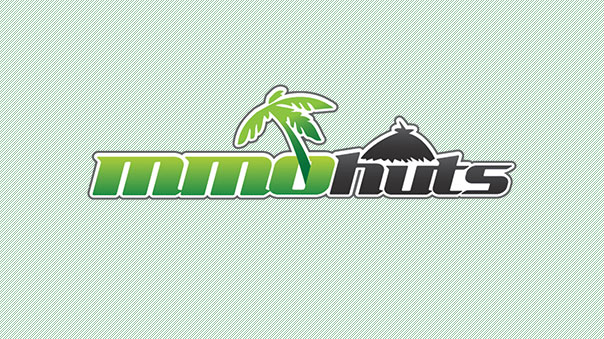 The last of the Legends characters joined MapleStory this week – the Demon Slayer.
Once a servant of the Black Mage, the Demon Slayer now fights in the Resistance and seeks to atone for his past. The class uses a one-handed mace and the Demon Aegis, a special class-only shield, while utilizing a special energy gauge called "Demon Fury." Skills include Demon Impact, which targets multiple enemies at once and amplifies against bosses; Demon Cry, which drops enemy stats and raises experience and item drop rates; and Dark Winds, which sends the Demon Slayer gliding and double-jumping across Maple World.
MapleStory is published by Nexon, which also publishes Mabinogi and Dragon Nest.
MapleStory Gameplay Screenshot

Source:
The Demon Slayer Beckons

Third and final character class rounds out the massive MapleStory Legends update

The third and final character class to complete MapleStory's Legends update has finally arrived in the form of the Demon Slayer, who joins Mercedes and the Canonneer to round out Maple World's elite roster. As a former underling of the Black Mage, the Demon Slayer came to his senses and discovered where the real truth in battle resides, within the Resistance movement.

In his quest to free Edelstein and atone for his evil past, the Demon Slayer fights with a mighty one-handed mace and defends himself with the Demon Aegis, a shield made exclusively for this formidable class. His unique energy gauge, known as Demon Fury, charges as the Demon Slayer defeats deadly monsters. Through his Demon Impact skill, the Slayer's dormant power is instantly activated to target multiple enemies at once, becoming more amplified as the power is used against boss monsters.

With his Demon Cry, the Slayer tackles monsters' attack, defense and accuracy stats while raising item drop rates and EXP points for the player. Finally, the Demon Slayer's Dark Winds allows him to double jump and glide using his majestic wings while battling through Maple World foes. For players looking for an extraordinarily dynamic character with insane attacks and major strategic advantages, the Demon Slayer will not disappoint.

To learn more about what's in store for MapleStory, visit http://maplestory.nexon.net.
Next Article
"A Requiem for Heroes - Part 2" arrives in Final Fantasy XIV: Stormblood on March 26th, 2019.
by Ragachak
To celebrate the 2012 Olympics in London, Rock Hippo has released new events for MicroVolts and Brawl Busters.
by MissyS