Mail.Ru announces RiotZone for 2012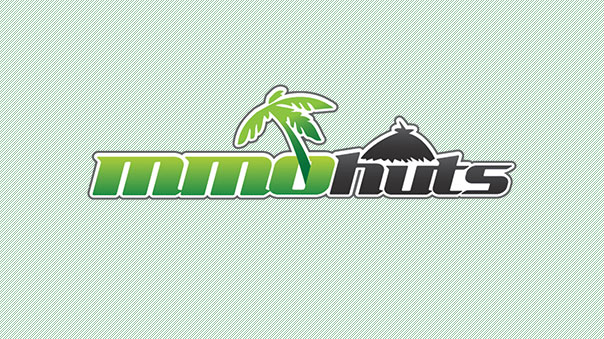 Mail.Ru, publisher of Juggernaut and other titles, has announced that it will release a new browser-based MMO, RiotZone, in early 2012.
Designed with casual gamers in mind, RiotZone offers tactical gameplay in short game sessions. Players become the commanders of mercenary squads serving either the fanatical Scarlet Alliance or the methodical Crown Coalition. Battles include forays, ambushes, interceptions, and capturing. Players must also set up camp, gather resources, train their units, and earn new equipment. The game will also feature several PvP options.
Riot Zone Artwork

Source:
If you Lose your Nerve, you Lose the Game

Mail.Ru Games announces the browser game RiotZone

Hamburg, – January 12, 2012 – Mail.Ru Games, the publisher of internationally successful online games such as Legend: Legacy of the Dragon, Allods Online and Juggernaut announced today that their new browser-based MMO RiotZone will be released at the beginning of 2012. In a country disrupted by civil war, gamers engage in ferocious tactical combat in a tropical setting. With short game sessions, during which gamers single-mindedly adopt the special skills of their units, RiotZone is especially appealing to casual gamers. The comic style and exaggerated characters offer a pleasant distraction from conventional strategy games. RiotZone is free to play and does not require a client or installation.

Revolt in the Jungle

In Merania, civil war is raging. Two rival organizations have declared war on the Dictator: the fighters of the Scarlet Alliance are striving for the rule of the people, and are known for their fanaticism. The Crown Coalition prefers a cold-minded, business-like approach. As commanders of mercenary squads, players place themselves in the service of one of these organizations. Leading bold forays, planning ambushes, intercepting convoys or capturing military bases – a leader has a lot to do! There is also no time to rest between fights either. Commanders are in charge of setting up camp, gathering resources and training their units; they control the finances and provide new equipment. From level five on, players can use a multitude of enthralling PvP options such as team combat or invasions of enemy territory. Mass battles will decide who takes control of the game zone.
Next Article
Thingsoft's "Romance of the Three Kingdoms: The Legend of Cao Cao" is ready for pre-register via Nexon Co.
by Ragachak