EA's Play4Free reaches 25 million players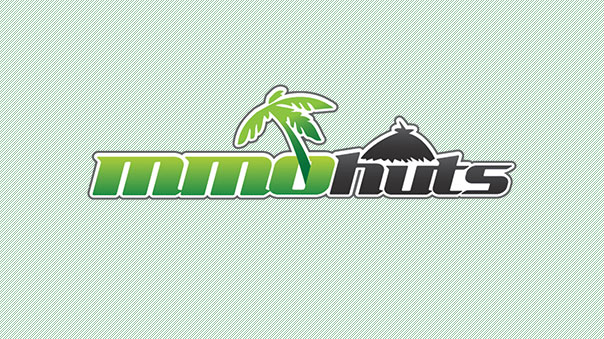 Electronic Arts (EA)'s free-to-play game portal, Play4Free, has reached 25 million active players worldwide. Both Battlefield Heroes and Need for Speed World now boast 10 million registered players, while other titles combined offer 5 million registered players.
To celebrate, EA is offering special virtual items as follows (redeemable until January 17):
* Battlefield Heroes – Promo code EQ9M-TYYT-TXR3-5GU3 for 300 Battlefunds
* Need for Speed World – Promo code EWPD-3KGA-VBVF-9HYS for 750 SpeedBoost
Play4Free includes Battlefield Heroes, Need for Speed World, Battlefield Play4Free, Battleforge, Lord of Ultima, and Dragon Age Legends.
Need for Speed World Gameplay Screenshot
Source:
EA'S PLAY4FREE PORTFOLIO TOPS 25 MILLION PLAYERS WORLDWIDE

The digital gaming revolution is in full effect and EA is leading the charge.

GUILDFORD, UK, 12th February 2012 – Electronic Arts Inc. announced today that it continues to break new ground in the free-to-play gaming market with a community of active players that has reached 25 million worldwide. Pioneering the fast-growing freemium gaming category is a centerpiece in EA's strategy to reinvent itself as a leader in digital gaming. Two flagship titles, Battlefield Heroes™ and Need for Speed™ World, each reached 10 million registered players earlier this month. In addition, Battlefield™ Play4Free, Dragon Age™ Legends, Battleforge™ and Lord of Ultima™ bring the total community across the 25 million mark, with a combined 5 million players.

To celebrate this milestone, EA is thanking the community with the release of several special edition virtual items. Battlefield Heroes players can redeem the following promo code,EQ9M-TYYT-TXR3-5GU3, for 300 Battlefunds* from today until January 17th, 2012; which can be used to purchase powerful in-game weapons, vanity items, widgets, and more. In Need for Speed World, from today until January 17th, 2012, players can redeem promo code, EWPD-3KGA-VBVF-9HYS, for 750 SpeedBoost* that can be used towards the purchase of cool licensed cars, performance upgrades and a wide variety of aftermarket parts.
"Developing a community of 25 million players is a remarkable achievement. It is a testament to the explosive growth of the free-to-play market and a reflection of EA's commitment to spearheading the digital transformation. We plan to continue to innovate in the category, introduce new gameplay that delights players and keeps them coming back for more," said Sean Decker, Play4Free, Vice President. "For our teams, this is an incredibly exciting time to be making games as the audience continues to grow and diversify."

With regular content updates, rewards and giveaways, EA's Play4Free titles boast vibrant and active communities. Since the launch of Battlefield Heroes, over 8 billion bullets have been fired, with nearly 532 million in-game kills.  In Need for Speed World, over 15 million races and 22 million pursuits are logged every month with gamers from 237 countries playing**.

This month, EA's Play4Free portfolio continues to buzz with activity and updates. Need for Speed World is releasing a series of new cars, starting with the 2012 Porsche 911 Carrera S that went live on January 10th.  The month will continue to see an impressive rollout of vehicles from exotics to muscles to beloved classics. Battlefield Heroes has a fresh slate of clothing items and weapons launching in the coming weeks as well.  In December, the Play4Free Studio, Phenomic, also announced their new, upcoming browser based MMO strategy title Command & ConquerTM Tiberium Alliances, which is now available in Closed Beta. Sign up for a chance to access the beta today at http://alliances.commandandconquer.com.
Next Article
Independent game developer Pumpkin Interactive, is proud to announce that its crowdfunding efforts via Kickstarter™ for <strong>Pumpki...
by Mikedot
LYN: The Lightbringer has new artwork from artist Jeong Juno (Lineage 2) in the very first content update.
by Ragachak
Recently announced, ValcoJoy is a new online game publisher focused on releasing browser based titles, and one of their latest titles is incre...
by Mikedot