DC Universe Online: Origin Crisis DLC Pack Now Available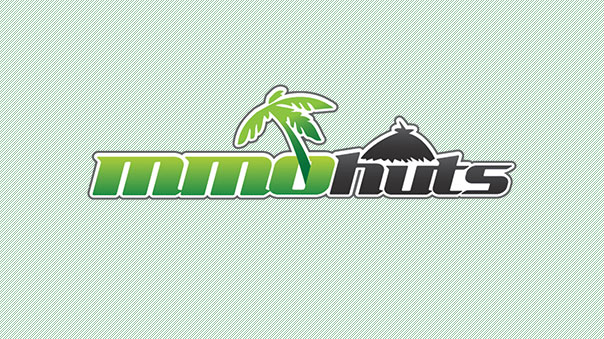 Today, Sony Online Entertainment, LLC (SOE) releases the latest installment in the DC Universe™ Online (DCUO) saga — Origin Crisis. In the seventh downloadable content (DLC) pack, new high-level multiplayer and solo adventures will send players through alternate realities as they amend or alter the origins of their favorite Heroes and Villains. Origin Crisis will also introduce DCUO's newest power set — Quantum — allowing players to alter time and space as they battle foes.
"What if Batman's parents had never died, or if Superman teamed up with Lex Luthor? We wanted to explore the idea of time travel and really dig into these alternate realities," said Jens Andersen, Creative Director, DC Universe Online. "We have selected some truly compelling narratives to explore in Origin Crisis, enabling players to alter the core motivations of their favorite heroes and villains and to see how the world changes as a result."
In Origin Crisis –– the space/time continuum has been compromised, and though Brainiac has been defeated, war wages on. Players must battle through new Raids and Operations and fight alongside Future Batman or Future Lex Luthor in order to shift the balance of destiny for Heroes and Villains forever. The two will summon their forces in an attempt to modify fundamental events in the histories of iconic characters and transform their futures. As the story unfolds, players gain access to an assortment of new multiplayer adventures and solo simulations.
Origin Crisis features:
– New Quantum Controller Power Set – Manipulate time, control gravity and twist the very fabric of space itself!
– Two challenging new Raids
– Two new Hero Origin Operations
– Two new Villain Origin Operations
– Iconic Anomalies – Two new Solo Simulation Challenges
– New Gear, including Tier 5 PvE Gear and new Iconic-inspired Gear
– New Feats, Collections and Trophies
DCUO's Origin Crisis DLC pack is a free download for the game's Legendary members and is available for purchase to Free and Premium players via the PlayStation®Network, the in-game Marketplace, or for PC players via the DCUniverseOnline.com website.
Find out more about this new DLC Pack with our special close-up tour!
Is the game good? Did mobile gaming truly need a triple-A style ARPG? Or is this a case of style over substance?
by Outfoxed
Tune in tonight (5/29) to check out how the development is going!
by MissyS
I figured it would be a great idea to look into everything new, and give a better idea of what to expect from Warlocks vs Shadows.
by Outfoxed