Soldier Front update adds new map and gear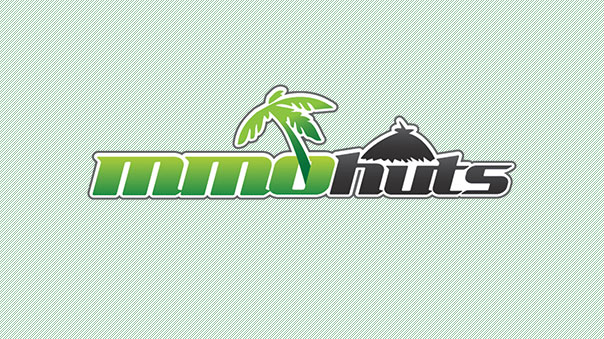 Soldier Front's latest update has added a new map, new weapons, and new gear for players to wear as the school season begins.
The new map, Harbor, takes place in a Chinatown harbor's streets, and offers Team Battle, Clan Battle, Single Battle, Captain Mode, and CTC modes.
Equipment added in the update includes the Reaper's Bullet Shirt (limited edition), Rabid Goblin Shirt (limited edition), the CheyTac M200 bolt action rifle, and the gold Scar-H.
Soldier Front Gameplay Screenshot

The Original Press Release:
Going back to classes can be hard, but Soldier Front is here to alleviate the stress

IRVINE, Calif. – August 19, 2010 – With school starting soon, Soldier Front is giving its players new ways to take breaks between homework and studying.  A new map, new soldier attire, and new weapons are sure to help players keep their stress levels down while having fun at the same time.

The most notable addition this month is the new map, Harbor.  Harbor is available to play in multiple game modes, allowing players to reuse this map for months to come.   Taking the combat to the streets of a Chinatown Harbor, players must make their way through streets and alleys to complete map objectives which may consist of planting or diffusing a bomb, or protecting their team captain while attacking the opposing team's captain.

Modes available with this map:

Team Battle:  Demolition style map.  Players are split into two teams, with one attempting to plant a bomb while the other team works to defend and diffuse the bomb.
Clan Battle:  Much like the Team Battle, the only difference is that the players on each team are also from the same Clan (a group of players specifically registered and united as a team).
Single Battle:  Every man for themselves, no teams.  Players run around killing each other, and the player with the most kills at the end of the game wins.
Captain Mode:  Players are split into two teams, with each player spawning with an oversized head.  3000 HP (Health Points) is split evenly between its team members, and the team with the last remaining captain alive wins the round.
CTC:  Much like Captain Mode, the players are split into two teams with each team defending their captain.  However unlike Captain Mode, only one player on each team is selected to be the captain.  First team to kill the opposing team's captain wins the round.

Also included in the update:

Reaper's Bullet shirt:  A special limited-edition T-shirt for summer that exudes tangible horror.  An image of the Grim Reaper can be seen on the front.
Rabid Goblin Shirt:  Much like the Reaper's Bullet shirt, this is also a limited edition T-shirt you can purchase and equip on your soldier.  This shirt has an image of a goblin on the front of it.
CheyTac M200:  The CheyTac M200 is a powerful bolt action rifle that uses special 408 CheyTac bullets. There is no other rifle in the world with higher accuracy. This rifle has a state-of-the-art PDA system that uses trajectory calculation for long-distance targets. The CheyTac M200 is the perfect choice for eliminating snipers.

Gold Scar-H:  This is a gold / camouflaged version of the famous SCAR-H series. With its sleek chassis, premium camo-pattern and special gold-coating to improve durability, it imparts on its user authority and respect.

Soldier Front is ijji.com's action-packed answer to the modern warfare FPS.  Players take on the likeness of various Special Forces unit leaders, such as SAS, Seal, Delta Force, among others, and implement distinctive task force strategies found in today's modern combat.  Additional information about Soldier Front is available at http://sfront.ijji.com/.
Next Article
Today, Nexon Europe has announced further details about the highly anticipated Lost Saga open beta, inviting all newcomers to join in the mult...
by Mikedot
Wargaming today announced its free-to-play multiplayer game World of Tanks is coming to Xbox One in 2015. Now the action of World of Tanks: Xb...
by Mikedot
The latest event for Final Fantasy XIV, All Saints' Wake has officially begun in Eorzea!
by Ragachak