DarkEden officially relaunches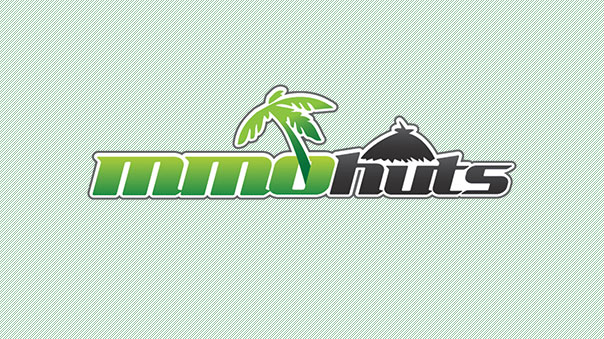 Ignited Games has launched DarkEden, a classic vampire MMORPG previous run by JoyMax.
The game will play host to several events, including granting players that join by January 11 a starter pack tailored for their character class, in-game experience buffs, and prize giveaways. Players can also participate in holiday events, including a Stocking Hunt (reassemble nine pieces of the stocking to earn a gift box with prizes from the item shop) and catching Rudolf (for more gift boxes that contain stat buffs and experience point bonuses).
Ignited Games also publishes WonderKing and Rosh Online.
DarkEden Gameplay Screenshot

Source:
Ignited Games Revives Classic MMORPG DarkEden

EL SEGUNDO, Calif. – Dec. 15, 2011 – While the cold, winter nights grow longer, the eternal war between Vampires, Slayers and Ousters is heating up, as Ignited Games resurrects DarkEden, the world's first massively multiplayer online vampire role-playing game (MMOVRPG). Online gamers can choose their side and join the battle for Eslania by signing up and downloading the free-to-play game at its official site.

"DarkEden offers online gamers a nostalgic journey to the classic era of MMORPGs," said Peter Kang, CEO of Ignited Games. "The game's macabre setting invites fans of vampire-centric movies and lore to experience the style of gameplay that launched an entire genre of online gaming."

To welcome players into DarkEden, Ignited Games is hosting several special events to celebrate the game's launch and the holiday season, including:

A Warrior's Welcome – Online gamers that join the battle before Wednesday, Jan. 11, 2012 will receive a starter pack that includes stat-boosting items tailored to their character class and will help new players hit the ground running when they embark on their journey.
Bible War Promotion – To sweeten the deal for players engaging in DarkEden's Bible War events, Ignited Games is providing incentives, including in-game experience buffs and real-world giveaways that get bigger and better as more players participate, ranging from Logitech gaming gear to Apple iPads.
Christmas Stocking Hunt – Monsters throughout Eslania have stolen pieces of Christmas stockings. Through Dec. 26, players can collect the pieces from their vanquished foes. Once these brave warriors collect all nine pieces, they can re-assemble the stocking in their inventory to receive a gift box containing a random item, including stat bonuses, in-game supplies and other premium items from the game's item shop.
Reign in Rudolph – Rudolph has run off to Eslania with a bag of Christmas gifts. Players who catch him will receive a Christmas gift box from the bag, containing a random item that grants a stat buff or experience point bonus.

DarkEden is a throwback to the golden age of MMORPGs, featuring classic hack-and-slash action and isometric 2D visuals. Set in the fictional eastern European country of Eslania, players choose between three available races, including vicious Vampires, human Slayers and beastly Ousters, then battle for control of Eslania. Each race has distinctive gameplay mechanics and methods for character progression, such as the Vampire's need to drink blood to gain experience points.
Next Article
Divine Souls is a fast paced action MMORPG that has great visuals and genuinely fun gameplay.
by Guest
The Repopulation team has released the End of October progress report. October saw near 2000 new players get introduced into testing, and the ...
by Mikedot
Heroes Of The Banner will be entering Open Beta on January 5th 2015 10:00 AM EST.
by MissyS