Battle of the Immortals Egypt Guide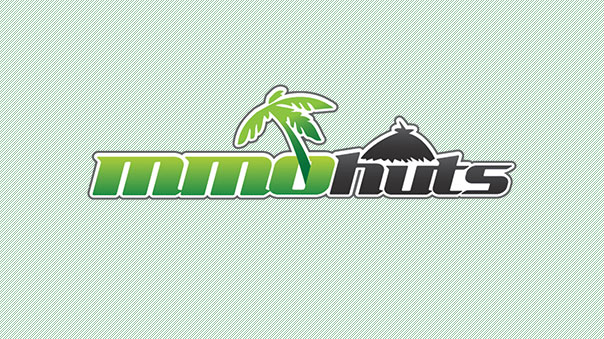 The folks over at Perfect World Entertainment have published a short blurb on one of the zones in their upcoming action MMORPG, Battle of the Immortals. The Egypt area is filled with all the cliches, giant scorpions, pyraminds, hidden tombs filled with mummies, and so forth.
The article is short on detail but the screenshots that come along with it are much more revealing. The game actually looks pretty good! Battle of the Immortals is looking more and more like Diablo 2.5, and that's a good thing. The game has been delayed, but hopefully the extra development time is put to good use. We've covered this game a lot on MMOHuts and are looking forward to playing it. Perfect World Entertainment is behind several other free to play MMORPGs including Perfect World, Ether Saga Online, and Jade Dynasty.
Full Release:
Greetings Battle of the Immortals fans!

Many of you have heard of all of the great places you get to travel to in our upcoming action-MMORPG, Battle of the Immortals and what better way to get you acquainted with these exotic locales than through a mock tourist guide.

Fun Fact About Pyramids

While it is widely believed that pyramids represent burial monuments, some also theorize that they were designed to be "resurrection machines."

Once you arrive in Egypt, they'll be challenged by plenty of dangerous fauna ranging from giant scorpions to hungry imps. Be extremely careful since some mobs travel in large groups and will attack unprovoked.

Located North West of the Expedition Camp, lies the Rocky Abyss. Only experienced adventurers should dare to enter into the Rocky Abyss, which means if you're a newb, you shouldn't try this. Once you've become"experienced" enough, you can come back and visit these types of areas, but be warned, you may DIE or even worse, lose EXP!

There are also historical monuments that you can visit if you can get by the local natives for either looting or for your sightseeing enjoyment. Can you read hieroglyphics? If you can, you might make out the Egyptian sign for DO NOT LOOT.

Once you've gained access into some of the local hot spots in Egypt, you'll be able to see some of the rarest artifacts, some not having been seen in a thousand years. You also might come across some monsters that may be close to that age as well.

This wraps up the first zone guide for Battle of the Immortals and we hope to bring you additional guides soon.
Next Article
Joycity releases Cesare Borgia, The Bloodstained Bishop in The War of Genesis. He is a mighty five-star hero!
by Ragachak
Wargaming announces changes for livestreamers coming in World of Warplanes' update 1.2.
by MissyS
Danish developer and publisher Reto-Moto announced today that Heroes & Generals has just passed 8 million registered players.
by MissyS