Pirates of the Caribbean: Tides of War March Update News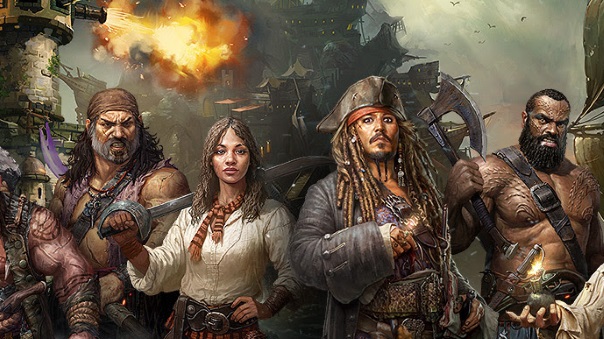 A new chapter opens in the Story Mode for Pirates of the Caribbean in 'Jewel of Atlantis', involving the titular jewel. It is powerful enough to breathe life into the dead and take it away from the already living, and once this chapter is completed, players rewarded with the powerful HMS Endeavour. Featured in Pirates of the Caribbean: Dead Man's Chest and Pirates of the Caribbean: At World's End feature films, this vessel is the East India Company's mightiest ship, commanded by Captain Cutler Beckett. In addition, the max level of players' ships increases from 2o to 25.
The new 'Cave of the Abyss' also introduces fresh content where players progress through set challenges. Players will test their battle strategies by forming a fleet and sending ships to the mysterious new cave. The Cave of the Abyss holds myriad challenges – facing enemies, figuring out their specific weaknesses, and battling to victory. Players will learn how to utilize various strategies to defeat monsters more efficiently. Depending on the results, up to 3 Stars can be achieved once the challenge is successfully completed. Replays of other pirates' battles will also be available so that players can watch and learn from each other's challenges in the Cave of the Abyss.
Joycity's The War of Genesis: Battle of Antaria has officially dropped their first major release since the global launch.
by Ragachak
SEGA is excited to introduce a brand new game feature in Kingdom Conquest II that will cater to the PVP players, but also get the PVE-focused ...
by MissyS
Hope stays alive for EU in Group Stage Day 6!
by Kings Decree