New details revealed about Conquer Online's pirates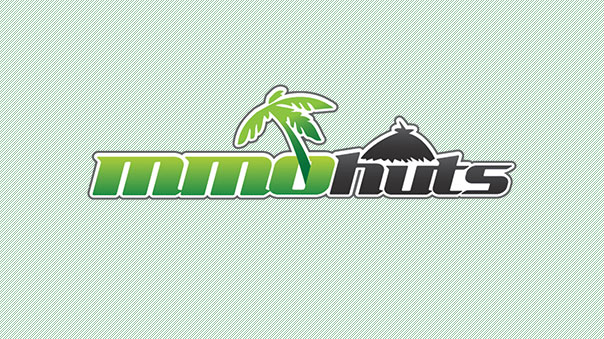 Conquer Online is preparing to launch its "Invasion of Pirates" expansion in January, and has released more details about the upcoming new Pirate class that will arrive with the expansion.
Pirates will use pistols and rapiers as their main weapons, along with the cannon bomb. This last piece of equipment offers an explosive burst of damage for the pirate. The game promises a wide variety of pistols and rapiers with intricate designs for players to look forward to. Pirates will also bear the look of "fallen nobles," with options for having a hooked hand, weapons belts, bucket-top boots, and more.
Conquer Online is published by TQ Digital, which also publishes Zero Online and The Warlords.
Conquer Online Pirate Concept Art

Source:
Cannon Bombs Away! Life as a Pirate Detailed in Conquer Online's Upcoming Expansion

HONG KONG – December 15, 2011

As one of the longest-running MMOs of eight years, Conquer Online continues to deliver new content to its players. In the newest upcoming expansion, "Invasion of Pirates," players will be able to fill the shoes of the new Pirate class, adventuring in what's known as forbidden domain—the Flaming Sea. But to walk and talk like a pirate, players must know the proper garb and weapons they can arm themselves with. NetDragon unveils the cannon bomb ability, pistols and more to players awaiting the new Invasion of Pirates storyline.

For the new class being introduced, like most historical pirates, pistols and rapiers are the tools of the treacherous trade. In Conquer Online, pirates will also have another powerful trick up their sleeve—the cannon bomb . Using this advanced, explosive equipment, a hint of modern warfare has now made its way into this ancient kingdom, and these pirates are ready to reshape the landscape in order to take control of the world! When ancient martial arts skills meet modern day's gunpowder, who will survive?

Players will be able to expect an incredible amount of newly introduced pistol and rapier weapon options. In each weapon, dark stories are hidden in a variety of carvings and designs—dark as a nasty lizard, bright and swift as thunder striking, gory and horrifying as a butcher's meat hook and much more. As players level up, more and more powerful weapons will be unveiled, just waiting for their rightful owner to claim them.

Known for being a bit on the unsavory side, pirates need to look the part as well—even looting and pillaging requires the proper garb! Conquer Online's pirates will look a bit less like those from pop culture movies and fiction, and more like fallen nobles, dressed in a tricorne hat with a feather attached to it, a long, luxurious crimson damask coat, silver chain around the neck with a skull sculpture hanging off of it. Players can expect the option to also give their characters a sharp hook for a hand, a weapons belt and bucket top boots.

An epic journey full of hidden treasure, ancient evils, dangerous traps and other mysterious challenges await new and old players alike. Evil has risen up from the high seas, pirate ships are looming near the coastline and they will soon overcome the whipping tides when the "Invasion of Pirates" begins early January 2012!
Next Article
Brilliant news from Ship of Heroes: Their Founder/CEO, Casey McGeever will host "A Home for Heroes" panel at Pax West.
by Ragachak
Join the hijinks of the pilgrims in Salem, a player-driven crafting MMO from Paradox Interactive.
by MissyS
There's a release date announced for the next Hearthstone expansion, Knights of the Frozen Throne!
by Ragachak