Crowfall: Kickstarter Campaign Finishes on High Note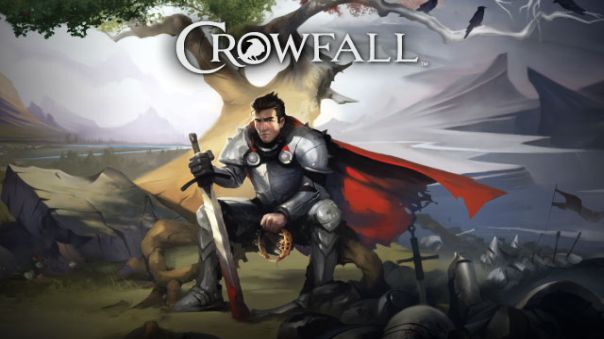 Independent game developer ArtCraft Entertainment, Inc. put the finishing touches today on the Kickstarter campaign for the highly anticipated "Throne War Simulator"MMO, Crowfall. The Kickstarter officially ended at 7 AM Central Time today with final totals showing 16,936 backers and $1,766,204 raised.

Taking into account the additional pledges collected directly on www.crowfall.com, the total backer number tops 17,000 and pledge amount comes to just under $1.8 million. Crowfall started its campaign on February 24 with an announced funding goal of $800,000, which it reached in the first 72 hours.

This makes Crowfall one of the all-time top funded video game Kickstarters (#15) and one of the Top funded 50 Kickstarter campaigns across all categories (#46). Crowfall also now holds the distinction of being the largest video game kickstarter campaign in the last 12 months.

"The support from our community has been absolutely amazing," said J. Todd Coleman, co-founder and creative director. "We started strong, and we ended even stronger. It's been more than a year since we've seen a video game kickstarter break into the top 15, and we couldn't be more excited!"

The Kickstarter ended today, but the crowd funding for Crowfall will continue on www.crowfall.com. The new funding platform will add several new payment methods for people wanting to support the project, and make it easier for international players to join the community.

"Kickstarter provides an amazing vehicle for our fans to support this project, but we also have players in other countries who haven't been able to back us," said ArtCraft co-founder and President Gordon Walton. "For those fans, and for the others who missed the Kickstarter, we've opened up our own platform on Crowfall.com. We'll be adding upgrades and new backer bundles in the coming days and weeks."

"This is only the beginning," explained Coleman of their early success. "We've built a vision. We've proven that we can find an audience. Now we just need to execute."

For more info, visit http://crowfall.com/
This update includes new Asian machines of destruction that will battle in close quarter combat in the coastal urban areas of the newest map
by Mikedot
Fedeen Games have released more information regarding the hotly anticipated expansion for Forsaken World Mobile.
by MissyS