Crowdfunding Corner: Not all Stars Shine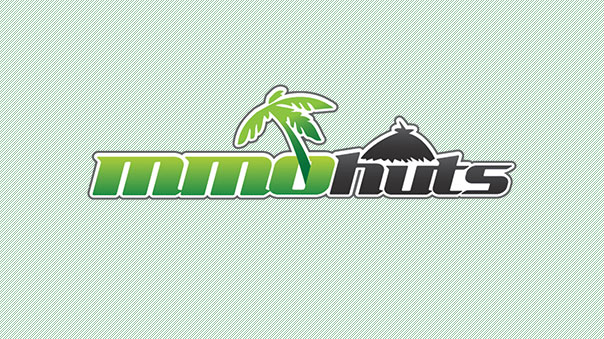 By Jaime Skelton (MissyS), Senior Editor
This month on MMOHuts, we've launched our new Top Games section, a new hub where you can keep track on the latest trending games on Steam and Twitch, as well as a few choice Kickstarter games worth following. As staff, we've already had our eye on the crowdfunding trend since it caught on over a year ago – it's hard not to notice with as many that have popped up these days. So join us as we kick off this new site feature with a brief look at this week's crowdfunding news.
Trouble In Transverse

Okay, so we're a little late on this one. Early in September, we reported that Piranha Games – maker of MechWarrior Online – had started crowdfunding for a new MMO, Transverse. Unfortunately for Piranha, this didn't go over well, particularly with the MechWarrior Online community on Reddit, who proceeded to take over the Transverse sub-reddit while Piranha, on the other hand, got shadowbanned for creating it.
Redditors weren't kidding around.
So why the hatred for a game that could have been Wing Commander Online? It comes down to Piranha's reputation with its MWO playerbase. Many founders of MWO have complained of broken promises and even of being ignored (as they are no longer the "core audience" Piranha was targeting). The company's also built a reputation with MWO players of being slow with updates and poor at quality control.
Still, Piranha made some huge mistakes with the crowdfunding for Transverse itself. They raced to pull a YouTube trailer after it received massive downvotes. Their funding goals were absurd – $500,000 just to gauge interest in the game, $1 million for the base game, and $2 million to introduce space combat (in a game whose primary focus is space combat) – not to mention a planned release date for 2015 for a game not yet in development. Compare that to Star Citizen's progress and funding, Elite: Dangerous' success, and many other online games that have passed through Kickstarter, and you can see why the studio barely got $10,000 in funding pledges before they cancelled it last week.
Seldon Crisis has a battle ahead of it.
The 'Crisis' in Seldon Crisis
When Seldon Crisis appeared on the crowdfunding radar, it seemed like another pretty typical sci-fi sandbox MMO (you're noticing that trend too, right?). However, it had one unique thing going for it: it was based on the Asimov 'Foundation' series. More specifically, a piece of fan-fiction by author Riccardo Simone based on that extensive and classic Asimov story. There was just one burning question I had: did they have cooperation from the Asimov estate?
Today, it looks like I got my answer: no. As Seldon Crisis announced a new Indiegogo campaign, it turns out they didn't abandon Kickstarter – they were canceled due to an intellectual property dispute with the Asimov estate. The new campaign doesn't seem to mention Asimov directly, but we don't expect it to go far: after all, the very name 'Seldon Crisis' is derived straight from Asimov. Additionally, the team seems to be dodging the press and has been recently recycling (deleting, and then reuploading) multiple videos on its YouTube channel. We hate to say it, but this one is also probably a bust.
C'mon, you have to look forward to this game at least a little.
Stars in the Darkness
Not everything is dark skies in crowdfunding land this week, however. The Repopulation is moving forward nicely, Ascent: The Space Game is heading back to Kickstarter for more funding, and the very creative Moon Hunters has been successfully funded. Our writer Ragachak has also recently gotten a hands-on look at Warlocks, which is looking pretty good for pre-Alpha and also met its Kickstarter goal this week. Dicetiny also hit Kickstarter this week, and Town of Salem is excelling in its funding goals (249% funded at the time of this writing). Meanwhile, Untold Universe cancelled its Kickstarter to take a more direct approach with its community.
So while this week seems like a lesson in how not to run a crowdfunding campaign, there's still plenty of brave new worlds waiting to be funded, created, or explored. Make sure to check in regularly on the Kicktracker for the latest in crowdfunding news!
Next Article
Transformers Universe is an online free to play... shooter? This game is a mix of many types of games including shooters and RPGs (role playin...
by DizzyPW
The Hearthstone team announced last week that some balance changes were coming, via an announcement on Twitter.
by Ragachak
Mail.RU Games announced the launch of a new update for RiotZone today, designed to ring in the holidays.
by MissyS