Combat Arms EU Update Brings New Skyscraper Map and In-Game Items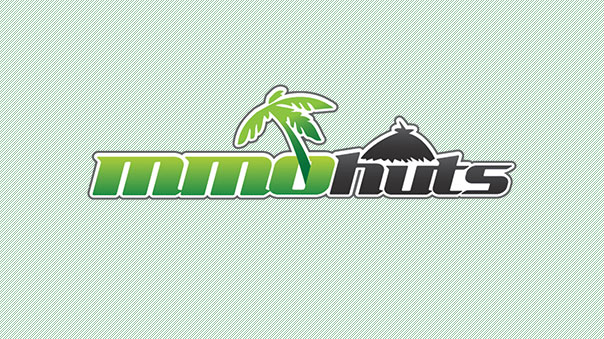 Today, Nexon Europe has the pleasure to announce a brand new map for Combat Arms, the enormously popular online multiplayer shooter, along with a series of new items to mark the occasion.
The city's business centre holds a number of banking and financial institutions, one of which has been overtaken by an armed group of men. Although their ultimate goal is unknown, from inside the building they will have access to the server and could wreak havoc in the national economy. They have placed the doors under heavy guard, leaving only one entrance to the building's liberators – the tower walkways that perilously connect the skyscrapers…
This is the Crystal Tower. The new map has been designed for the optimum combat experience; combining hazardous heights, breakable surfaces, multi-level action both inside and out, and perfect positioning for both tense sniper battles and close-range indoor chaos, the new environment brings players all their favourite elements of the frenetic FPS in one location. The walkway can be traversed by a number of routes, such as the roof, the tower bridge and the air vents, each pushing players to use a different combat style and think in a different way.
The new map was voted for by Combat Arms players in a global poll; three maps were on offer, with a space station and desert hole besides the eventual winner. Ultimately, the Crystal Tower gained 43% of the player vote, leading to its creation.
"We're constantly listening to player feedback," said Kyle Lee, Product Manager at Nexon Europe. "In offering the community a range of choices, we were able to let them decide where to take the game next and I'm pleased bring them exactly what they have asked for!"
Since Europe is being celebrated in the month of May, new in-game items that are based around this theme are also available as part of the update.
Showing off the beret and headset combo with a backpack that has been tagged with EU insignia, players can wear the flag of Europe with pride as they storm the Glass Building and take down their enemies!
Next Article
Today Techland has confirmed that it is indeed working on Dying Light: The Following – a feature-heavy, story-based expansion pack.
by MissyS
Paradox's Common Sense won't tear down the pretensions of monarchy.
by MissyS