Combat Arms Adds YouTube Integration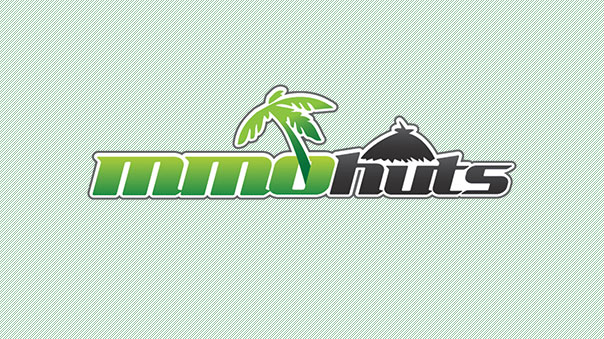 Nexon's Combat Arms continues to innovate on the tactical shooter front. While there are dozens of free to play MMOFPS games available, Combat Arms continues to add new content and features at a vigorous pace.
Their latest feature is YouTube integration. Players will be able to sync their YouTube account to their Combat Arms account and record their matches. It will be possible to set the video quality and format prior to starting a game. With the press of a button, it will be possible to record and later quickly upload videos to YouTube.
While this is the most striking addition in the latest patch, it is not the only one. Operation: Dredge also adds a new map appropriately titled 'Dredge.' Some changes have also been made to the HUD (heads up display), players will be able to compeltly turn of their HUD to capture sleeker videos or screenshots. The new HUD also displays new kill effects and updated visuals. Players can take a look at the new dredge map by viewing the fly through video below:
Combat Arms Dredge Map Fly Through
[youtube]http://www.youtube.com/watch?v=uBVGd-IqqYk[/youtube]
New guns also enter the arsenal including the FS2000 which comes in several forms and specializations. Combat Arms competes with other tactical shooters like Alliance of Valiant Arms, K.O.S. Secret Operations, Cross Fire, Operation 7, Mission Against Terror, and several other MMOFPS games.
For a more complete look at the Operation: Dredge patch, read the full release below.
Full Release:
Smile, you're on killer camera

Combat Arms update brings YouTube video download feature, new map, guns

Players in Nexon America's Combat Arms can now video record their daring exploits in the free-to-play online first person shooter and immediately download their videos to YouTube to share with the world. As part of the new content update called "Operation: Dredge," Combat Arms players can, with a push of a few buttons and an account on YouTube, capture video, store it, then upload it.

The video capture capabilities are imbedded into a player's character information window. Prior to a fire fight, players simply set the video quality levels and format, enter the game, and with a press of a button, capture the destruction and mayhem that makes Combat Arms attractive to more than 4 million players. A quick upload later, and the player can show off amazing attacks, or a fantastic final kill to other soldiers, family and friends. For details on this new feature, to go: http://bit.ly/aWHXAw.

Operation: Dredge also brings a new map to the Combat Arms battle zone. The new map, Dredge, is an elaborate system of sewer tunnels below the city in which terrorists have planted bombs. The underground map brings combatants to close quarters, and provides ample hiding places to launch sneak attacks, plant bombs or duck for cover. Players can use a variety of modes in this map, including elimination, elimination pro, one man army, last man standing, capture the flag, spy hunt, search and destroy, and bombing run.

While stalking around the new map, players will notice an updated user interface, or Heads Up Display (HUD). Players are now able to completely turn off their HUD, which will help when capturing video. The new HUD shows off new kill effects and sleek new display features, such as ammo counts for weapons not in use and new map animations of fellow teammates.

As usual, Combat Arms is bringing a set of nasty new weapons to the already bursting number of items in the game's arsenal. The new guns entering the fray are the family of FS200 weapons. The FS2000 is a bullpup model firearm designed to allow a grenade launcher to be attached. It offers enhanced convenience when firing, as empty cartridges are automatically moved to the muzzle. Players can also enter battle with the exclusive F2000, which is designed for the Special Forces and comes with a high-magnification scope and a cover that provides protection from debris.

The new update is currently live and can be downloaded and played for free at: http://combatarms.nexon.net
Next Article
This fall, tactical real-time battles are coming to mobile devices and Kindle Fire set in the Adventure Time Multiverse.
by Ragachak
Absolute Forece Online Chief Designer, Yazhong Wang, answers popular player questions.
by MissyS