4Story Mega Event Weekend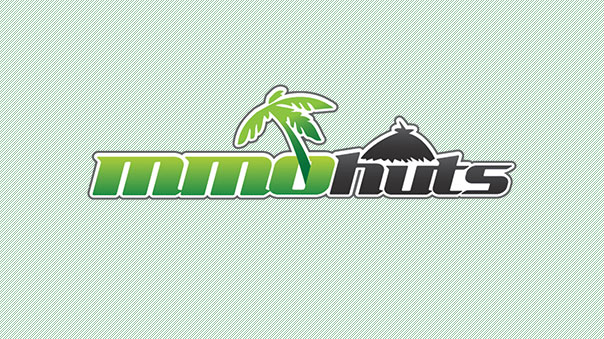 The publishers of 4Story will be running a host of in-game events this weekend. Players will have the opportunity to take part in some great experiences and earn rewards in the process. There will be seven consecutive events this weekend, starting on Saturday morning.
4Story is also known as Gates of Andaron in Europe and has a visual style very similar to that of World of Warcraft. Players can enjoy everything 4Story has to offer for free and this weekend's events should give new players another incentive to give the game a try.
Read the full event schedule below so you don't miss your favorite!
Full Release:
4Story, Mega Event This Weekend

Coming weekend, world acclaimed hybrid MMORPG 4Story, global.4story.com will bring in fabulous events. Fascinating rewards are waiting for grab of all users with consecutive 7 events during this weekend. This would be the chance for you to be a star of the community and be a hero faster than anybody in the game.

Event Details :

– Saturday –

1. GM Hide&Seek Event. (PST 9:00 ~ 9:30 AM)

Find the GM hiding somewhere in Yesod, Horusland.

Reward : Mystery box of Game money X 5.

2. GM War Event. (PST 9:30 ~ 10:10 AM)

GM from each will duel for their life. Help your side of GM to defeat the enemy GM of opposite Kingdom. Last 5 players to inflict the damage to kill the GM will be rewarded with 5 Treasure Boxes.

3. Monster Summon Event (PST 10:20~10:50 AM)

DeFugel: Lonbarei Traning Camp (level 50 monsters) ,Magnaksia Malitary District (level 90 monsters)

Craxion: Kuznets Advanced Base (level 50 monsters), Headquarter of Bro Brunak Magic Knight Guild (level 90 monsters)

Reward: Treasure Boxes (random drops)

4. Tournament (PST 11:00 AM)

Party, Individual tournaments will be held!

Party winners: Mystery box of Potion of fortune x 5

Individual winner: Mystery box of Potion of fortune x 10

– Sunday –

1. Rescue the GM Event.(PST 8:30~ 9:30 AM)

Form a party with the brave players to rescue the GM kidnapped in opposite kingdom's castle.

GM is located somewhere in Malkuth and Kether, not in Magnaksia and Headquarter.

Craxion will try first.

After Craxion rescue their GM, Defugel will try next.

Block troops from opposite kingdom and rescue your GM.

Invite GM to your party and come back to your base.

All party member should be with GM when invite GM.

Reward : 5 Treasure Boxes.

2. Survival O,X quiz! (PST 9:30~11:00 AM)

Who will be the quiz king of 4Story!

Where: Monster soccer arena.

Reward: Treasure Box x 10

Craxion: (PST 9:30~10:00)

DeFugel: (PST 10:15~10:45)

3. Sales Event (PST 11:00 ~ 12:00 AM)

All items on premium shop are on sale.

Price of items are decreased by -25%. for 1 hour.

Don't miss this opportunity to buy cheap and good items.

For more information, please visit 4story global site : www.global.4story.com
Next Article
Entropia Universe is celebrating its 16th anniversary, including a major new update released on February 19.
by Outfoxed
My opinion on Kled has changed quite a bit over this past week.
by Ragachak
Launching from Pinup Games Today, is the strategy title World War 1945, on both App Store and Google Play in 140 countries.
by Ragachak