Champions Online Going Free to Play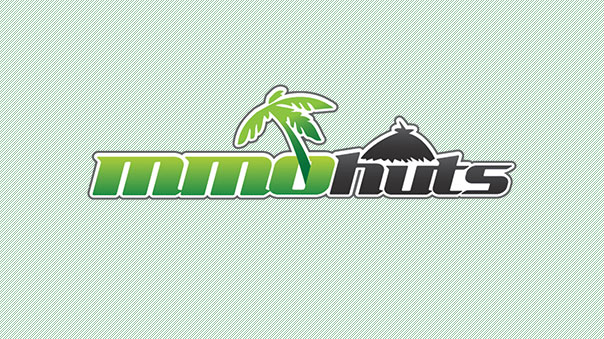 Another big win for free to play! Early in the day on October 26, 2010 Cryptic Studios announced that a free to play component would be added to their super hero themed MMORPG Champions Online.
There's not a whole lot of information available, but a beta for the new free to play version will be available on November 9th, 2010 with a full release expected during the first quarter of 2011. Cryptic was the original developer of City of Heroes which is now published by NCSoft. They're also the developer and publisher of Star Trek Online which may also go free to play now that Cryptic has decided to take the F2P leap.
Create Super Heroes for Free!
Cryptic is only the latest Western studio to announce plans to switch from the traditional subscription based MMORPG model to the more nimble micro-transaction supported business model. We've got a review page for Champions Online, but it only covers the games current free trial content. Expect an updated review and Champions Online page once the free to play component is made available.
It should be noted that another superhero themed MMORPG will be released soon. DC Universe Online will be a pay to play title, but no word on whether it has effected Cryptic's decision with Champions Online.
To learn more about the free to play conversion, read the full release below, or check out their official Free to Play FAQ.
Full Release:
ATARI AND CRYPTIC STUDIOS ANNOUNCE CHAMPIONS ONLINE™ FREE-TO-PLAY FOR Q1 2011

Free-to-Play Closed Beta Begins November 9, 2010

(Los Angeles, CA) October 26, 2010 – Atari Inc., one of the world's most recognized videogame publishers, and renowned MMO developer Cryptic Studios have announced today that the superhero MMORPG, Champions Online, will be free to play beginning Q1 2011. Players will be able to download and enjoy the game at absolutely no cost.

Champions Online free-to-play will also feature additional premium content for purchase. Adventure Packs, items, powers and costume pieces can be selected a la carte inside Cryptic's innovative C-Store. Additionally, current players may continue subscribing as Gold members, while new players may also optionally upgrade to Gold status, which unlocks most of the game's content and includes extra features for a set price of $14.99 per month.

"Transitioning Champions Online to the free-to-play model is a great opportunity to reach a whole new audience of PC gamers that view subscription fees as a barrier to entry," said John Needham, CEO of Cryptic Studios. "By taking care of our current subscription-based community and welcoming the addition of new players through free-to-play, Champions Online is poised to build upon its success and to establish a new leadership position as the first free-to-play superhero MMO."

Champions Online has been lauded since its launch for the customization options it gives players. The switch to free-to-play gives players even more control over their gameplay:

· Unlimited Play Time – Play as much as you like, as long as you like, at absolutely no cost. No subscription or credit card required.

· Your Own Hero, Your Own Story – Become a hero, encounter his or her Nemesis, and advance to maximum level at no cost.

· Play Your Way – Utilize the optional web-based and in-game C-Store to purchase gameplay upgrades or additional premium content.

The Champions Online free-to-play closed beta test begins on November 9, 2010 and will be made available to a subset of current players, with potential openings for new users.

Champions Online brings epic heroism to the MMORPG genre with depth that challenges the most experienced online gamers, while its fast-paced action engages new entrants to the online superhero universe. Join with Defender and the Champions to stop Dr. Destroyer and his minions in the ultimate showdown between good and evil.
—
Greetings, Champion!

We've got some big news we wanted to share with you right away.

Beginning Q1 2011, Champions Online will offer a free-to-play gameplay option. Everyone can download, play and enjoy Champions Online at absolutely no cost!

All you'll need to do is download the game and begin playing. It will be a great opportunity to head back to the Champions universe to see what's changed, spend time with your friends and enjoy a top-tier MMO without spending a dime.

We're sure you have a lot of questions. That's good! We're looking forward to working with you to answer them. Right now, we've set up a new short FAQ and a special Q&A forum to begin answering your more in-depth questions.

We plan on entering our free-to-play beta on November 9, and to launch the new, free-to-play version of Champions Online in the first quarter of 2011. We can't wait to grow the game with you, and we hope you're as excited as we are!

As always, thanks for your continued support. We'll see you in Millennium City!

-The Champions Online Team
Next Article
Calling all Galaxy Patrols! The aliens are invading! Get ready for an intergalactic adventure in Space World, one of many colorful worlds in F...
by Mikedot
Albion Online is an MMO with the daunting task of building yourself any way you wish using the vast Destiny Board.
by Ragachak
Grinding Gear Games has announced that its new POE update, Path of Exile: Breach, is now live.
by MissyS