Champions Online goes free to play January 25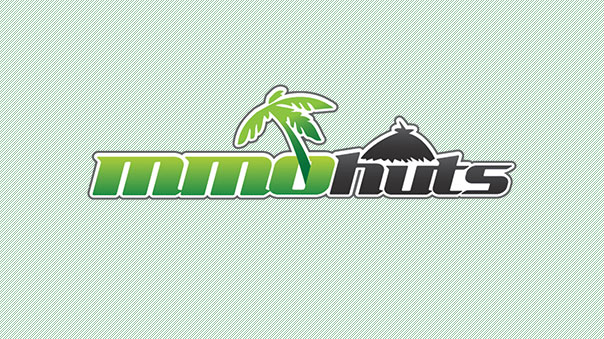 Cryptic Studios has announced a final release date for the free-to-play version of Champions Online: January 25th, 2011.
The new version will offer unlimited play, and open up most content with the exception of premium adventure packs for free. Other items, powers, and costume pieces will be placed in the store, and a premium subscription will still be available as an option for players who want to unlock all premium content instead of purchasing it individually in the store.
Cryptic Studios also publishes Star Trek Online.
Champions Online Gameplay Screenshot
Source:
Champions Online: Free For All has an official release date: January 25, 2011! Read on more more details.

ATARI AND CRYPTIC STUDIOS ANNOUNCE CHAMPIONS ONLINE™: FREE FOR ALL LAUNCH DATE

Free-to-Play Superhero MMO Available January 25, 2011

(Los Angeles, CA) January 11, 2011 – Atari Inc., one of the world's most recognized videogame publishers, and renowned MMO developer Cryptic Studios, have announced today that the Free-to-Play update to the superhero MMORPG Champions Online™ will be available worldwide on Tuesday, January 25, 2011.

Champions Online: Free For All also features additional premium content for purchase. Adventure Packs, items, powers and costume pieces can be selected a la carte inside Cryptic's innovative C-Store. Additionally, current players may continue subscribing as Gold Members, while new players may also optionally upgrade to Gold status, which unlocks most of the game's content and includes extra features for a set price of $14.99 per month.

"It's a genuine pleasure to be able to announce our release date for Champions Online: Free for All," said John Needham, CEO, Cryptic Studios. "On January 25, 2011, any gamer or would-be superhero can play within the ever-improving world of Champions Online for no cost."

Champions Online has been lauded since its launch for the nearly limitless options it gives players. The completely free to play Free For All update offers even more:

Play Everything – With the exception of special Adventure Packs, all the content in Champions Online: Free For All is available to every player. Once a player enters a location within the MMO game world, nothing is off-limits!
Unlimited Play Time – Play as much as you like, as long as you like, at absolutely no cost. No subscription or credit card required.
Your Own Hero, Your Own Story – Become a hero, encounter his or her Nemesis, and advance to maximum level at no cost.
Play Your Way – Utilize the optional web-based and in-game C-Store to purchase gameplay upgrades or additional premium content.

Champions Online brings epic heroism to the MMORPG genre with depth that challenges the most experienced online gamers, while its fast-paced action engages new entrants to the online superhero universe. Join with Defender and the legendary Champions to stop Dr. Destroyer and his minions in the ultimate showdown between good and evil.

To learn more about Champions Online: Free for All, please visit: http://www.champions-online.com/f2p.
Next Article
Testing starts for Gloria Victis - and there's more to come!
by MissyS
Agents of Yesterday - Artifacts, the latest update for Star Trek Online, is now available.
by MissyS
Today, Nexon has announced a new content update coming soon to Riders of Icarus that will introduce the Exarahn Badlands, a new PvP mode.
by MissyS