New skills added for Grand Chase's Jin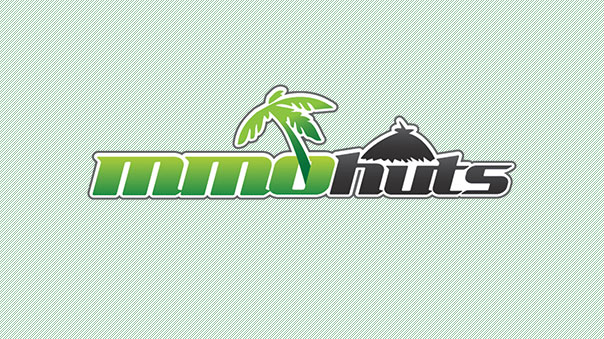 Jin, one of Grand Chase's most popular characters, has received ten new skills in the latest game update. These skills are available immediate to players who meet the prerequisites.
Everyone who logs into Grand Chase while this new update is being celebrated can earn a free 14-day signboard, and Jin will receive a 10% experience buff. Players may also find dungeon attack and defense 10% buffs randomly in dungeons.
Grand Chase is published by SG Interactive (Ntreev), publisher of Trickster Online, Project Blackout, and Pangya.
Grand Chase Gameplay Screenshot
Source:
Stop, Drop, and Roll! – Grand Chase's Jin Gets Hot New Skills, GM Events Launched to Fuel the Fire
IRVINE, Calif. – Jan 11, 2011 SG Interactive, a publisher of high-quality online games, today announced that Jin, one of the most popular characters from online action brawler Grand Chase, has received a highly-anticipated skill tree update.

Players around the world now have access to over 10 new skills for the close-quarters fighting specialist, and can start attaining these new techniques as soon as they've met the proper prerequisites.

In commemoration of this much-requested update, special 14-day signboards will be awarded to everyone that logs into Grand Chase during the event period, and users who choose to fight as Jin will receive an additional 10% exp buff. As a further bonus, a dungeon attack and defense buff, increasing each stat by 10%, will also be dropped randomly in dungeons throughout the event period.

For more information about the event and details about Jin's brand-new skills, please visit the official Grand Chase site at: http://grandchase.sgiwest.com/.
Next Article
Warner Bros. Interactive Entertainment and DC Entertainment today announced that Infinite Crisis, a bold new entrant into the wildly popular m...
by Mikedot
Humanity embraces its next evolutionary phase while an existential war is waged on an unprecedented scale across the galaxy: at this year'...
by Mikedot
In terms of Housing, Ankama had already innovated with the Haven-bag, kind of little portable home. This time, the game WAKFU goes even furthe...
by MissyS