Carte announces closed beta date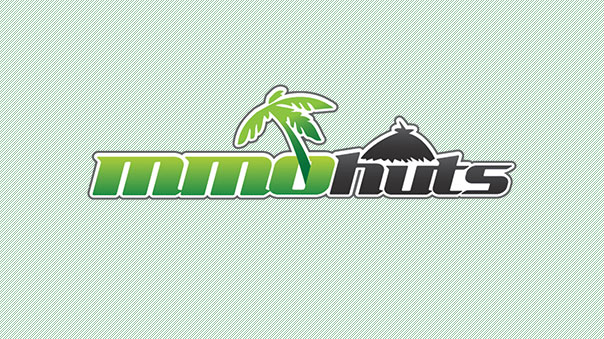 GamesCampus has announced that Carte, its upcoming trading card game, will begin closed beta testing on February 23.
Carte features five nations, which players can choose from to embark on an epic storyline. Decks are built with 64 cards that offer attack, defense, and utility, plus hero cards that represent important storyline characters for each nation. More features of the game include guilds, PvP, and boss raids.
GamesCampus also publishes Heroes in the Sky and Asda 2.
Carte Gameplay Screenshot

Source:
GAMESCAMPUS' CARTE ANNOUNCES CLOSED BETA DATE

Carte Builds Momentum Leading To Launch Later This Year!

Sunnyvale, Calif. (January 26, 2012)– Armies, Heroes, Signature Weapons, Storyline Events, all await you in a deck of 64 precious cards and the opportunity is coming soon! Leading online game publisher, GamesCampus.com (www.GamesCampus.com) tipped their hand with new assets and a countdown to closed beta for their first global online trading card game, Carte, due to launch in North America next month. Registration is now open and bonefide card carriers can dash over to http://carte.gamescampus.com and become among the first to experience all of the card-slinging action when Carte enters beta on February 23rd.

"Carte is based on a real card game – the most successful trading card game of all time," said Chris Ahn, Head of Marketing at GamesCampus. "Amazing illustrations bring every card to life, allowing players to build decks that shout their personalities in an unforgettable way."

Starting in just four weeks, players will have the opportunity to leap into an exquisite world filled with lush story and encompassing lore. Players joining Carte will almost immediately gain a starter deck for each nation, so they can explore both the deck building possibilities and the underlying story expressed through the cards. Each nation in Arcadia has its own heroes, villains, and plots to be unveiled as the game progresses.

The continent of Arcadia is entering the bloodiest conflict it has ever seen, and the battles will play out on the card table of Carte. Each deck is led by a Hero card of the player's choice, with heroes from the storyline such as the elf Serya Tasdelen or the Evil King Belial available. Players then build a 64-card deck around their hero, with cards representing not only the armies of their nation but also important storyline events or signature weapons.

In coming weeks, GamesCampus will be revealing the epic story that players are immediately pulled into when presented with their very first deck, as well as showing off a sneak peek at the various cards on the official Carte Facebook at http://www.facebook.com/CarteGlobal

Carte: Cogito Ergo Sumis a fast paced global online trading card game. Choose a Hero, build a deck and launch into exciting battles with fierce weapons and allies. Create and master endless strategies with an arsenal of spells and creatures to conquer your opponents. With an easy to learn system coupled with a user friendly interface, Carte is ready for new players as well as grizzled TCG veterans and everything in between.

For more information about GamesCampus.com or Carte, please visit www.carte.gamescampus.com
Next Article
Quake Champions does feature most of the same gameplay found in Quake 3 Arena and Quake Live.
by Mikedot
The Crew gives you the pleasure of being a solid all around racing game. Because the game is an open world game in the style of an MMO, it cat...
by DizzyPW
Today, Google's Niantic Labs introduced the Recruiter Medal to Ingress, a new way to reward Ingress Agents for successfully recruiting new A...
by MissyS