More game details revealed for Forge of Empires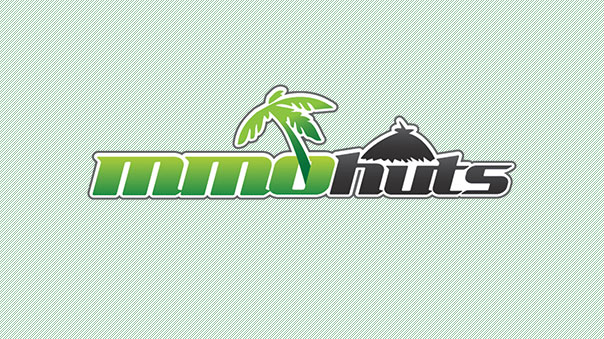 InnoGames, publisher of Tribal Wars and Grepolis, has revealed new details for Forge of Empires, its next strategy MMO.
Forge of Empires will offer quests that guide players through their most important tasks in building and managing their village, while still allowing players to choose directly how to build, research, or battle. Combat will use a hex-based system, granting players greater movement control in each battle. The research tree will let players explore historical technologies that can add more land, introduce new military units, and allow for more advanced structures.
Closed beta for Forge of Empires is expected to launch in a few weeks.
Forge of Empires Gameplay Screenshot

Source:
Closed Beta Draws Near For Forge of Empires

New Features Are Unveiled For InnoGames' Upcoming Strategy Browser Game

Germany, January 26, 2012 – Today leading developer of online games, InnoGames, released additional information regarding gameplay elements in the brand new strategic browser game Forge of Empires, just weeks before a closed beta for the title is set to begin.

Players will be guided through the game's most important tasks via quests that encompass researching new technology, constructing a variety of resource-gathering buildings and tactical battles, but what a player chooses to build, conquer or research is in their hands. All of these important aspects lead towards the game's ultimate goal: lead a tiny Stone Age village through the various epochs, transforming it into a lavish and sprawling modern city.

In addition to impressive browser game graphics, InnoGames also revealed the combat system for Forge of Empires will be hex-based, allowing players increased control and strategic options for combat, alongside a research tree that moves players through history by discovering the greatest inventions of mankind. These technologies unlock the use of additional land to build upon, stronger military units, and advanced structures that produce a variety of resources.

Building on its experience with successful strategy games Grepolis and Tribal Wars, the company is convinced of the game's success. "Forge of Empires is InnoGames' most elaborate in-house production so far", says Eike Klindworth, Co-founder of InnoGames. "Our requirements in terms of graphics, gameplay and technical quality of the game could not have been higher. As with Grepolis and Tribal Wars, we aim to provide a satisfying and enduring experience for players – the gameplay allows for a huge number of tactical options that will keep even advanced strategists engaged for a long time."

On www.forgeofempires.com, InnoGames has already posted screenshots and artwork from the game.

With about 75 million registered players, InnoGames is one of the world's leading developers and providers of online games. The German-based company has scored major successes with games such as Tribal Wars, The West and Grepolis.
Next Article
It seems like a lot of new games today have either very limited or no Player versus player (PvP) options, which can be quite frustrating.
by Guest
MindArk is once again hosting their Summer Mayhem event, for Entropia Universe, and it has already begun.
by Ragachak
RuneScape has made history today by reaching over 200 million registered player accounts.
by MissyS