Camon Hero Launching World Wide as Cardmon Hero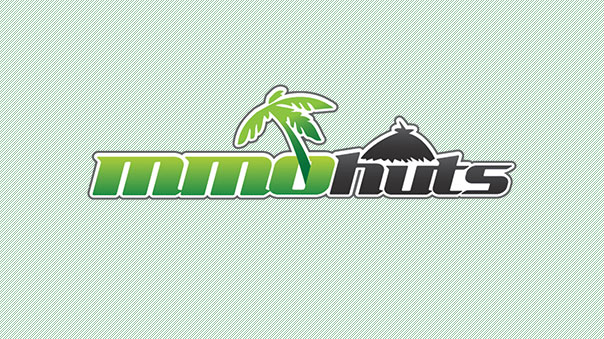 Cardmon Hero, previously known as Camon Hero, is launching into closed beta sometime around November 10. The game is a 3D fantasy MMORPG with trading card game elements. It was scheduled to release into open beta by Uforia back in June 2010, but they failed to meet their release targets and the game on Uforia has been delayed indefinitely. Luckily, T3Fun (Redbana) will be launching the game world-wide (No IP Blocks) sometime around November 10 for closed beta testing. Whether the Uforia version of the game will ever release remains a mystery. Closed beta keys for Camon Hero will be available on MMO giveaways section of MMOHuts.
Camon Hero is a unique fantasy MMORPG with trading card elements. Players can control both their main character as well as monsters summoned through magical cards. The game's combat is also very hands on and action oriented. T3Fun also publishes Aika Global (gPotato publishes the North American version), WYD Global, and Tantra Online.
Source:
Redbana today announced the beginning of closed beta signups for CardMon Hero, as the highly anticipated card-summoning MMORPG prepares to play its hand in North America. The free-to-play MMO for PC takes place in a persistent and open 3D world, where players take on the role of a Hero that can create, discover, recruit and summon Mercenaries to aid in battle. Be among the first to experience CardMon Hero when it hits North America this year, featuring full customization of Heroes and Mercenaries through a full-featured crafting system, numerous quests, leveling without the grind, and the ability to build an endless deck of mercenaries that tilts the tide of battle in your favor.

In CardMon Hero, players will assemble a powerful deck of summoning cards to call upon mercenaries to aid the player in battle. Summoning cards may be found in the field or crafted with materials, each with a unique set of abilities customized to maximize the Hero's strengths. Heroes can specialize in melee, magic or conjuration depending on their fighting style, while mercenaries come in three flavors – the Tank with high HP and defense attributes, the Assaulter capable of dealing high damage, and Support which can heal allies and confuse enemies. Nearly all monsters you defeat in the game may be summoned as a mercenary, and knowing which mercenaries to summon and when is the key to battle in the Hero's quest to driving back the evil that has taken over the world of Aria.

Game features include:
• Persistent and open 3D world: Adventure through a massive and beautiful world filled with quests, creatures and enemies just waiting to be discovered.
• Quests without the grind: Complete quests by adventuring through numerous zones and maps that don't require players to grind. Level up through quests that Heroes can overcome on their own or challenging quests that will offer greater rewards with the cooperation of your friends.
• Extensive Hunting Mode: Join a party or band the guild to face strong monsters that yield unique rewards and rare items, scaling up in difficulty as you gain Mission Points.
• Unique battle strategy: Experience familiar game mechanics popular to MMOs while strategically creating, recruiting and customizing mercenaries to summon and aid you in battle.
• Endless Mercenaries: Discover new summoning cards, craft new mercenaries out of materials, upgrade mercenaries by combining cards with unique skill sets, and even recruit monsters that you encounter in Aria.
• Full customization: Create a Hero unique to your personality with selection of gender, faces, clothes, armor, weapons and shoes. Mix and match summoning cards to build out an army of mercenaries that complement your battling style and strategy.

Based on the popular Korean free-to-play MMORPG Camon Battle, the game has been localized for the North American audience and re-titled as CardMon Hero. Signups for the Closed Beta are now being accepted and aspiring Heroes are encouraged to register at: http://cardmon.redbanaus.net/

CardMon Hero Backstory
The evil forces of Zerdantis, god of darkness, have been released onto the peaceful world of Aria after being sealed for many years. Izen and Liberto, two heirs to the throne of Superta, protector of Aria, compete to destroy the dark spirits, secretly summoned by Liberto in a desperate attempt to repel and gain the support of Superta's congress and citizens that favored Izen. As Liberto obtains the Ark Sign that once awakened the devil, Great Oracle Yui summoned heroes from other dimensions to battle Liberto and the demons. The year is 2016. Players on CardMon Hero are experiencing a glitch in their system. But this is no glitch. This is Yui, asking YOU to join forces with your guild and save Aria!

About Redbana

Formed in April 2008, Redbana Corporation is the North American publishing arm of Korea's leading videogame developer and publisher, T3 Entertainment. With the considerable support of its parent company, Redbana ultimately aims to take a place among the elite interactive entertainment studios in the North American market by offering the most high-quality and entertaining online games in the world that appeal to a wide audience of consumers. The company has released Audition Online, a rhythm-based online dance game with more than 300 million registered players worldwide, and is currently working on CardMon Hero, a popular Korean card-summoning MMORPG debuting soon, and Mythos, a fast-paced hack-and-slash MMORPG. For more information about Redbana, please visit www.redbana.com.
Every six months or so, an exciting email comes my way that offers a burst of adrenaline amidst the sea of less interesting gaming news.
by DizzyPW
MMO51 has announced a new release for Call Of Roma. The new updates will feature new NPC's, new Items and new equipment.
by MissyS