Legend of Martial Arts Closed Beta Begins November 24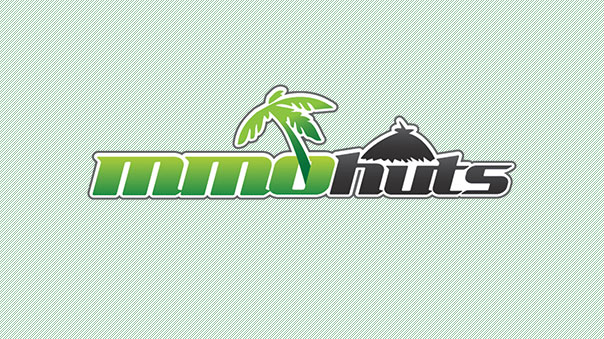 Legend of Martial Arts, which was previously known as "Kung Foo!", is scheduled to begin its closed beta phase on November 24, 2010. "Kung Foo!" has been renamed "Legend of Martial Arts" and has undergone major redevelopment both in terms of graphics and gameplay. The new version of the game looks much crisper and promises to have more engaging gameplay.
Legend of Martial Arts Screenshot
Based on the popular Chinese TV drama, "My Own Swordsman," Legend of Martial Arts is a light-hearted online adventure featuring unique character customization with a distinctive cartoon style set in a traditional Chinese background. Players can look forward to seeing slap stick humor throughout the 3D world as well as in quests that transcends cultural barriers.
Legend of Martial Arts is published by Perfect World Entertainment – the same company behind Perfect World, Jade Dynasty, Battle of the Immortals, Heroes of Three Kingdoms, Ether Saga Online, Forsaken World and numerous other MMORPGs. Closed beta keys for the game will be available on the MMO Giveaways section of MMOHuts.
Key Features in Legend of Martials Arts include:
Martial Art Disciplines – Select and master your own martial art discipline to become a legend
Reavers Race – A demonic, non-human race that possesses special magical skills, choose to play as either the Berserker or Oracle class

Berserker class – Transform into a cat or wolf to greatly improve physical abilities
Oracle class – Summon gods from the underworld to activate special and more powerful magic spells

Transformation System – Over 100 different transformations available from purely aesthetic to others that bolster character attributes with passive benefits and skills
Weapons and Equipment – Choose from a variety of weapons ranging from deadly scythes to a number of silly, everyday household items including a plunger, guitar or frying pan
Legendary Weapon System – Achieve the top ranks on the leader boards and attain unique weapons to become a legend
Expansive Zones – Discovery in-depth zones including special starting areas for the underworld race
PvP Dungeons – Explore dungeons for loot and fight other players for the right to take down powerful monsters and bosses
Dungeon Matchmaking/Queue System
Character Personalization – Choose from hundreds of different fashion styles and customization options
37Games has announced the newest addition to its list of games, Blades & Rings.
by MissyS
During San Diego Comic-Con, DC Universe Online had a pair of announcements.
by Ragachak